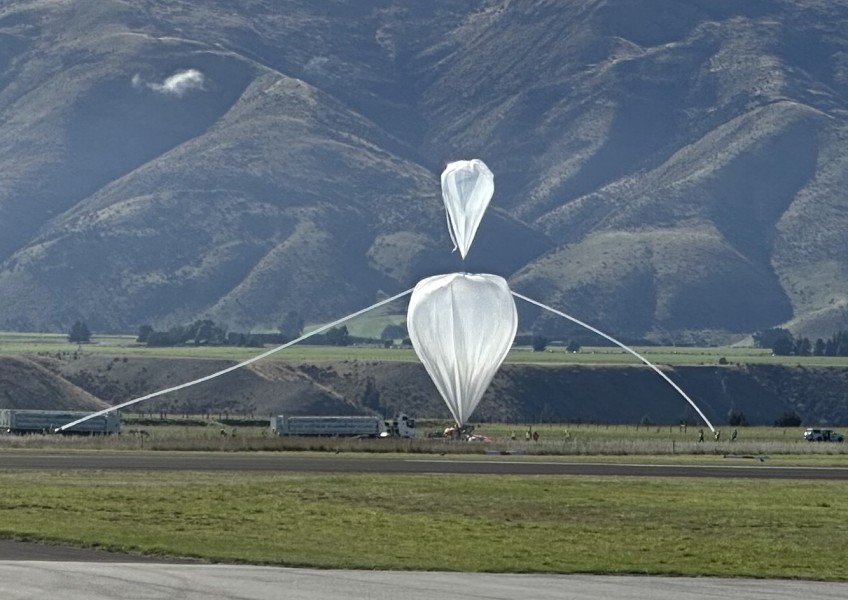 NASA: Balloon two may be ready by Sunday
---
Only days after successfully launching one of its super pressure balloons into the sky from Wānaka, NASA is prepping for round two.
NASA crew and and other space researchers on the ground in Central Otago are looking at a potential launch opportunity from Sunday for the second of its two planned balloon missions for the year, neighbours have been told.
Meanwhile, a spokesperson for Wānaka Airport says Thursday or Friday next week are top picks at this point.
The decision to press go will be dependent on testing and weather.
Last Sunday, residents in Wānaka and Cromwell were able to see the first of the high-tech, supersized balloons rise into the sky, headed for "near-space".
It was an exciting day for the team, with a successful launch on their first attempt a rare treat.
Now, it's all hands on deck for attempt two.
One of the project leads, Professor Lawrence Wiencke, of the Colorado School of Mines, says the second balloon will carry two special telescopes as well as two ultrafast cameras.
How fast? Well, one is able to take 100 million pictures every second and the other, one million.
Its mission, to monitor the night sky of the Southern Hemisphere to study ultrahigh energy cosmic rays and pioneer the search for cosmogenic neutrinos from space.
"We're looking for these really fast flashes of light or tracks of light from the high energy cosmic ray particles.
"We're going after the highest energy particles in the universe."
The mission itself is six years in the making, although design and build work was slowed down by the Covid-19 pandemic.
"This is a prototype for building a satellite-based experiment in space that looks down over a lot of the atmosphere.
"This is a stepping stone for that."
He says his team was "really pleased" to see Sunday's launch go off without a hitch. "It's not common to get a launch on your first attempt...It means we're next."
Last year, NASA had five failed attempts to launch from Wānaka.
Sunday's mega balloon is carrying Princeton University's Super Pressure Balloon Imaging Telescope (SuperBIT), which has the ability to map "dark matter" in galaxy clusters, the "stuff you can't see", according to project astronomer Richard Massey.
In its latest blog update NASA says the telescope, now floating 33 kilometres above the earth's surface, has captured its first research images of the Tarantula Nebula and Antennae Galaxies.
The balloon has travelled east since leaving New Zealand, and is now off the coast of South America, at approximately the same latitude as Wānaka.
On Tuesday, Crux reported on the group of fishing mates who spotted the lost tow balloon from launch one on Lake Dunstan.
The smaller tow balloon rests on top of the larger balloon to help hold the larger balloon in place as it fills with helium.
Keen to continue to track the movement of the balloon? See its latest location here: https://www.csbf.nasa.gov/newzealand/wanaka.htm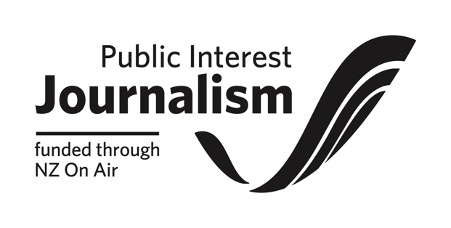 ---