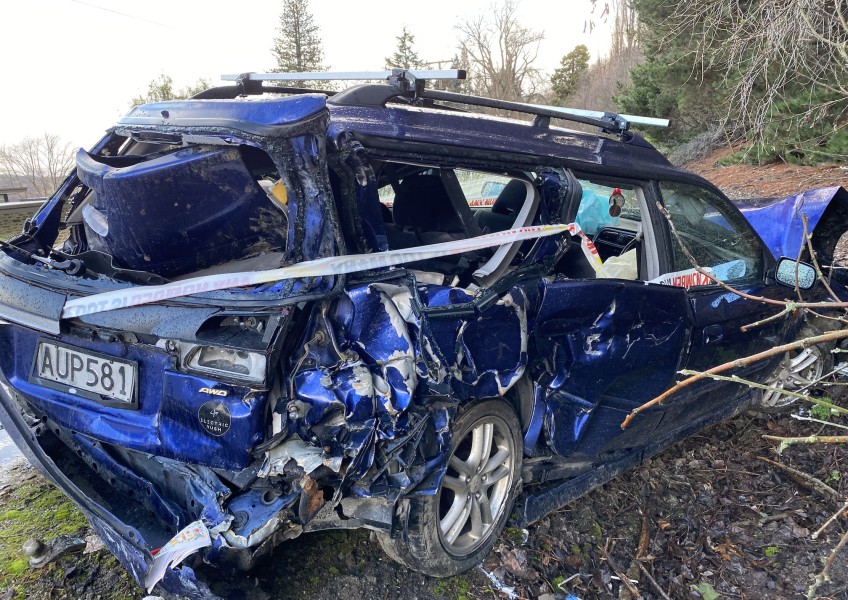 Mystery after bus and car collide at Lake Hayes
---
A smashed up vehicle remains lying by the side of the Lake Hayes-Arrowtown Road after colliding with a local bus on Friday night.
Police have told Crux that two people were injured, both from the car, in the accident that happened at 10.35 pm Friday June 25.
The SDHB has confirmed that two people involved in the accident were admitted to the Lakes District Hospital on Friday night - then discharged.
The Otago Regional Council, that run the local Orbus service with Ritchies as their contractor, say that the bus driver sustained only minor injuries and that there were no passengers on the bus at the time.
What appears to be a UK passport in a courier bag has been left lying on the front seat of the damaged car that looks likely to be a total write off.
Police have told Crux that in the case of a non-fatal accident that it is usually up to the car owner to collect the vehicle. Their investigations into the cause of the accident are ongoing. No charges have been laid at this stage.
The car appears to be seriously damaged both front and rear - with large parts of the near-destroyed vehicle pushed into the wreckage.
Please contact [email protected] or the police if you have any further information regarding the accident, or you saw what happened.


---