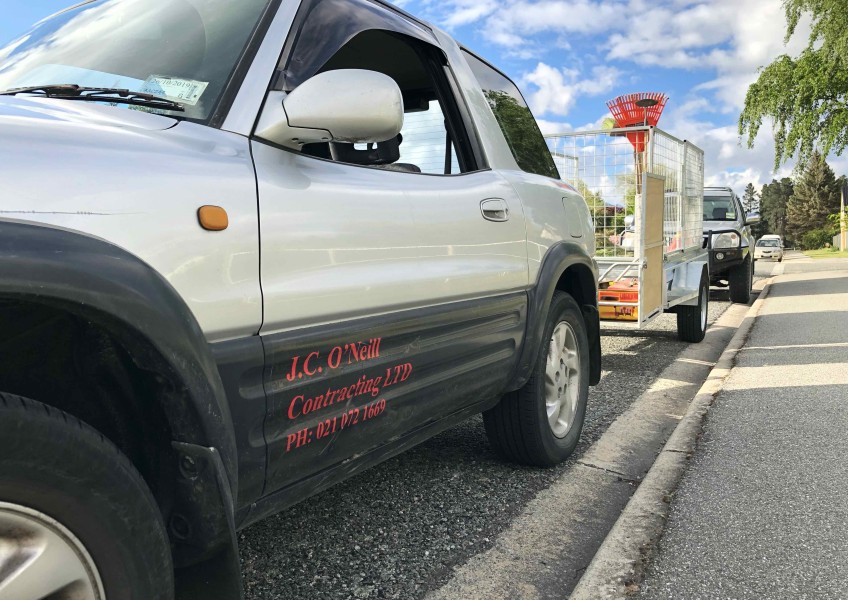 Ministry of Transport has power to help out-of-pocket Cromwell teen businessman
---
The Transport Minister has told Crux the cause of Cromwell teen mowing magnate Johnny O'Neill is not his to champion.
Crux today contacted the office of Transport Minister Phil Twyford to see if he would be taking action to help the 14-year-old businessman, who's been told to stop riding his ride on lawnmower on public footpaths and roads.
A spokesperson for the minister says the Ministry of Transport is in a position to amend the Road User Rules in aid of Johnny, and she directed Crux to ask the Ministry, rather than the Minister, on whether they are prepared to do so.
Meanwhile, Waitaki MP Jacqui Dean is committed to helping Johnny get back on his mower.
"This country needs talented young people like this who're prepared to get off the couch and give things a go, and they don't need to be held back by regulation and red tape," she says.
The MP has provided Crux with a copy of a letter she has sent to the Transport Minister.
In it, she requests the minister change the definition of a Low Powered Vehicle in the Road User Rules to include mowers with a speed of less than 10 kilometres.
There's already provision for mobility scooters to be used without registration or a driver's licence, as long as their maximum output does not exceed 300W, and in September last year, a change was made that means e-scooters, which can travel at speeds of up to 30Kmh, do not need to be registered as motor vehicles, Ms Dean says.
"I have also copied this letter to Police Minister, Hon Stuart Nash, as another alternative to allow police to investigate the granting of a special licence permitting Johnny to ride his lawn mower between jobs.
"Obviously safety is a priority – but I also think there should be room to accommodate a young man with ideas and initiative. Let's see if we can give Johnny a go."
In response to questions from Crux, an NZTA spokesperson says using an unregistered vehicle on any public road is illegal.
"As with all laws, enforcement in this situation is at the discretion of Police."
The spokesperson has confirmed the NZTA has the ability to issue a Gazette Notice declaring certain types of vehicle not to be motor vehicles, and Gazette Notices have previously been issued to cover e-bikes and e-scooters, allowing them to be used on the road and on the footpath.
"We have not been asked to consider issuing a similar Gazette Notice to cover ride-on lawnmowers.
"Any amendment to the Road User Rules would need to be initiated by the Ministry of Transport."
At time of publication, the Ministry of Transport has not replied to questions from Crux as to whether they will be reassessing the treatment of lawn mowers in regards to Road User Rules.
Watch: Our mini-documentary on the plight of Johnny O'Neill.


---