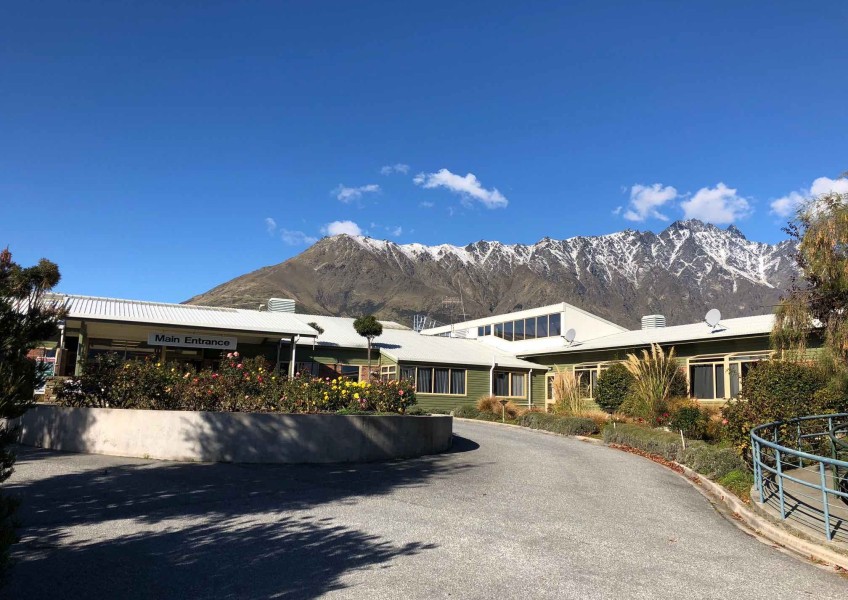 Mental health role welcomed, but 24-hour support still lacking
---
A role aimed at helping people access mental health support has been established by the Southern District Health Board, but there are concerns it won't be enough to plug a long-standing gap in mental health resourcing in the Queenstown Lakes region.
The new Mental Health Wellbeing Navigator role will be filled by Lisa Gear, whose background is in mental health, paediatric and neonatal nursing.
A need for the role was recognised by the Central-Lakes Wellbeing Recovery Group, which was formed after the first COVID-19 lockdown last year.
Central Lakes Wellbeing Recovery Group chair, Adell Cox, says the role was formed to reach more vulnerable members of the community, including people whose employment had been affected by COVID-19 and were seeking help for the first time in their lives.
"This would be someone who could actually take information about what services are out there, but reach right into communities - migrant communities, new mums, young people, workplace employers, older people - all the different parts of the community as well as people who wouldn't normally seek out mental health services," Cox says.
The role comes after criticism in recent years over a perceived failure to address a shortage in crisis and acute mental health services in Queenstown lakes.
Cox says Gear will reach those needing help by visiting employers, church groups, schools and establishing links in the community with mental health services.
"We know that if people have access to good help and information, by and large the majority are going to improve their mental wellbeing," Cox says.
According to SDHB data, the wait time at the end of January for access to DHB-provided specialist mental health services was between two days and four weeks for non-crisis situations. The DHB says people in crisis can access services without delay.
National figures show that mental health callouts make up 20 per cent of police time.
Police association president Chris Cahill says the creation of the role is a start.
"Having someone who can help those people through navigating where to go is really important, but the reality still comes back to if there's no one at the end to treat these people and there's no services, you're navigating them, where? To a dead end really."
There is a daytime mental health facility at Lakes District Hospital, and on-call support overnight comes from Southland.
Cahill says the best case scenario would be more 24-hour expert help; whether that's an overnight or an on-call facility based in the Queenstown Lakes area.
In provincial New Zealand the lack of resourcing can mean the mentally unwell end up in a police cell, Cahill says.
"The difficulty in Queenstown is the lack of resourcing and having to transport people to Invercargill, which can at times leave Queenstown with absolutely no police.
"Currently we have some on-call systems, but when you'll come from Invercargill to Queenstown and you've already got a patient to deal with in Invercargill, that's going to take two or three days, that's not really a service that's appropriate for a community that's growing at the rate of the lakes district."
He says the police association has long advocated for police to be able to deploy along with specialist mental health staff to try and de-escalate situations early.
"I think you'd see much better outcomes for the people that are going through these crises."
Cox says what Cahill describes is a separate issue, and emphasises that as part of the government's Mental Health review of 2018, there's been a rollout of nine new roles in mental health across Queenstown, Wanaka and Alexandra since September.
These are mental health professionals based in general practices, to whom GPs can immediately refer patients.
"We'll only be seeing how that's impacted on services over the coming months, it's quite a significant resource that's been put in place," Cox says.
How many people in Queenstown Lakes are accessing mental health services?
January 2021 number of referrals: Dunstan 37, Queenstown 27 (57 accepted, 7 connected with other agencies or back to the referrer)
January 2020 number of referrals: Dunstan 42, Queenstown 36 (60 accepted,18 connected with other agencies or back to the referrer)
February 2021 number of referrals: Dunstan 31, Queenstown 27 (52 accepted, 6 connected with other agencies or back to the referrer)
February 2020 Number of referrals: Dunstan 46, Queenstown 19 (53 accepted, 12 connected with other agencies or back to the referrer)
Source: Southern District Health Board


---