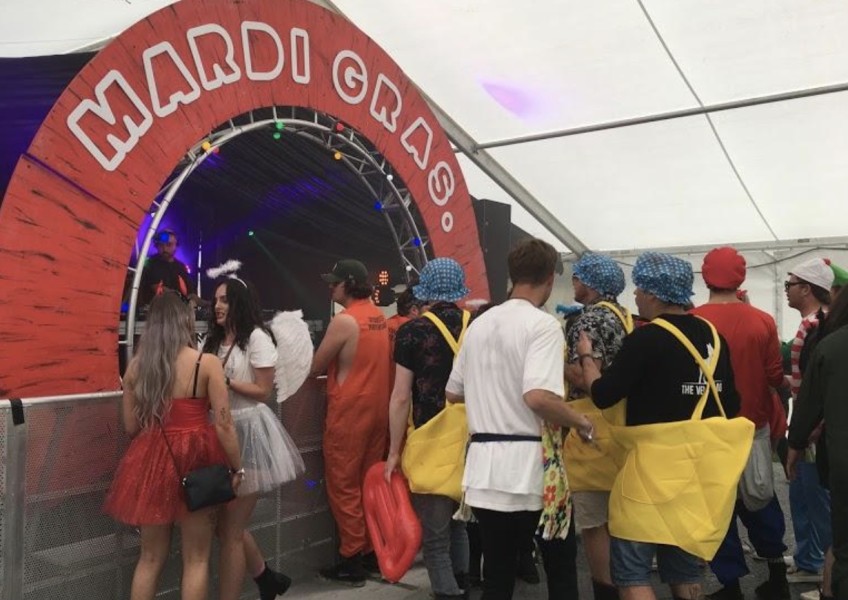 Mardi Gras 2021 cancelled for Saturday June 26
Jun 26, 2021
---
From the Mardi Gras organisers - Audiology:
This is going to come as a massive shock due to the current weather clearing up, however we are having to cancel the festival this evening. The site damage from days of continuous rain is too severe, despite everything we tried to mitigate it.
A round-table stakeholder meeting was held resulting in a unanimous decision that the event was unsafe to proceed - emergency services have said they could not access the site if required. Your safety has to be put first, always.
Obviously we want the show to go ahead as much as you do, it's an extremely hard thing to deal with all round. We're sorry team, we tried everything...
We're working on something for tonight, more info at bottom.
Refunds:
Your festival refunds are automatically processed so you don't need to do a thing.
Wristbands:
Full refunds available online at wayver.co.nz and onsite at World Bar, Church Street.
If you've picked up your wristband you can either go to World Bar (where you picked up your wristband) or go to wayver.co.nz and enter the number on the back of your wristband.
If you've used online top-up, you need to log into your account and request a refund.
We are currently working to run an Audiology Bar Takeover throughout town tonight, please stay tuned on who will be playing where and hopefully you can still see your favourite artists perform! We encourage you all to dress up for this regardless, let's make town colourful.
Please stay tuned as we piece together the details!


---