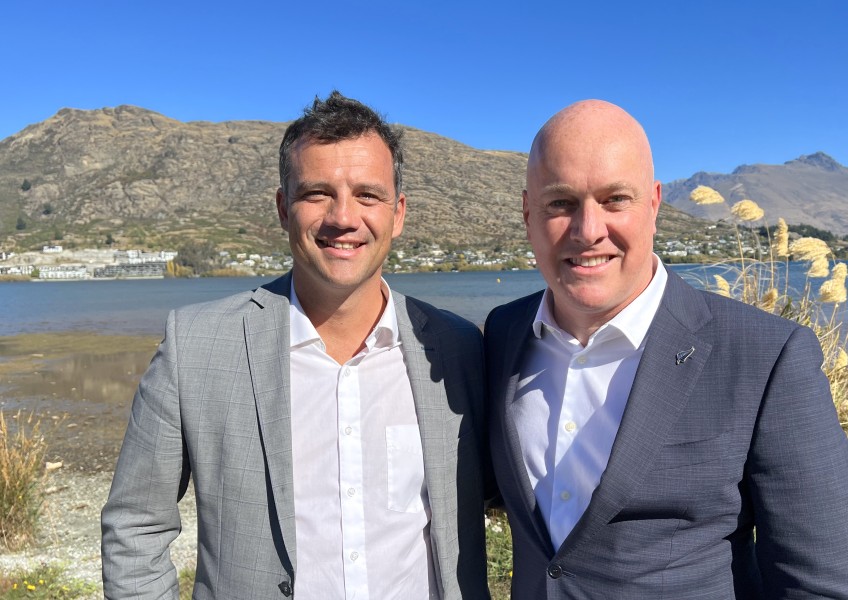 Luxon backs tourism social licence, says Labour 'against tourism'
---
Opposition leader Christopher Luxon came out swinging in Queenstown today, claiming the Labour Party had been "against tourism for a long time" and had given the tourism portfolio a low priority.
Asked by Crux if National, as a business-focussed party, supported some of the softer values being promoted by Tourism Minister Stuart Nash around the environment, productivity, tourism numbers and social licence Mr Luxon said:
"Before Covid the National Party was doing a lot of work on the social licence. A lot of the conversations centred on mixed use infrastructure and how that was to be funded.
"I personally think the Labour Party has been against tourism for a long period of time. When they were in opposition it was one of the portfolios that was assigned to junior members and kicked around from pillar to post."
Local MP Joseph Mooney echoed Mr Luxon's views.
"Don't forget that tourism is made up of small businesses. I hear it in Queenstown and all over the electorate. Small business owners who have worked so hard to keep going and keep their employees on board."
Mr Luxon was in town for a series of meetings designed to show National's support for the tourism industry as the borders start to open. His visit follows a similar visit by the Prime Minister just two weeks earlier.
Watch: Christopher Luxon and Joseph Mooney speak to Crux this afternoon:
Main Image: Christopher Luxon and Joseph Mooney in Queenstown today


---