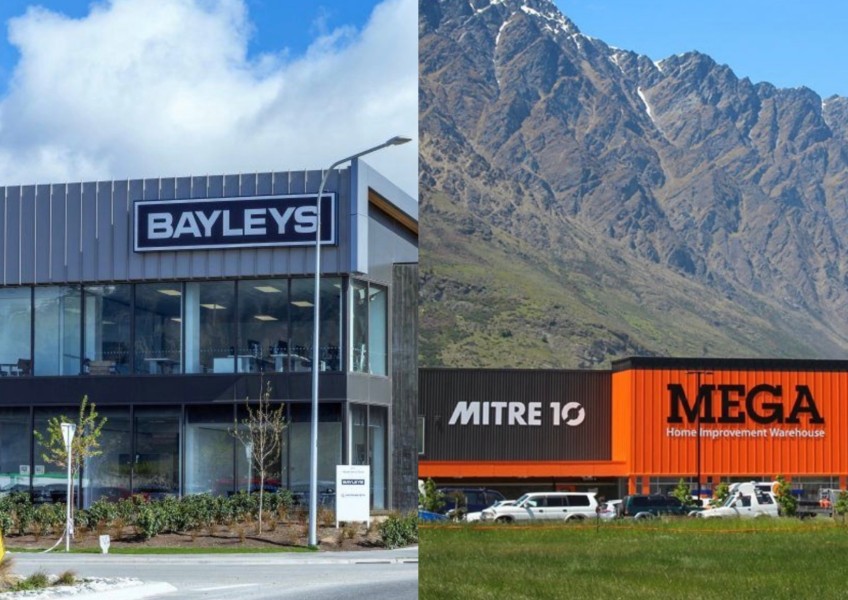 Local Bayleys and Mitre 10 silent on Covid events
---
There's no word from local operators Bayleys Real Estate and Mitre 10 hardware on large Auckland events that Crux understands their staff have attended before returning to Queenstown.
Information supplied to Crux, but not confirmed by local Bayleys Managing Director David Gubb, indicated that up to 35 local staff attended a Bayleys event in Auckland last weekend, returning to Queenstown just before the national level 4 lockdown was declared.
A Crux source says the 35 Bayleys staff were all back at work in the community on Monday and Tuesday last week. Text and voice call messages to Mr Gubb have not been returned apart from giving us details of a Bayley's national communications person, Chris Gwin, who was not picking up calls this morning (Saturday August 21st).
Similarly, all attempts to contact Queenstown Mitre 10 have been unsuccessful after a Mitre 10 national awards dinner in Auckland. Local stores are closed - and Mitre 10's national office made the following statement to Crux today.
"Our primary concern today is the well-being of attendees, their families and their communities as those who were at the event get tested and await results.
"Yesterday we notified attendees that they had been at a location of interest and advised them of the actions they and their households need to take regarding self-isolation and testing. We would ask that they are given privacy and space so they can focus on supporting their families and teams.
"The country was at Level 1 at the time of the event and appropriate protocols were in place, including QR codes and contract tracing capability."
Lisa Wilson, External Communication & PR Manager, Mitre 10 New Zealand
The Mitre 10 dinner included a delegate who was infected with Covid.
Stuff is reporting that several staff from Southland Mitre 10 stores are isolating after attending the national awards night at Auckland's Spark Arena where the bartender has since tested positive for Covid-19.
Mitre 10 Winton owner Craig Flynn posted to the business's Facebook page on Friday night saying that himself and two others were isolating after attending the awards.
More than a thousand people, including media personality Hilary Barry and comedian Jeremy Corbett, are also in isolation after attending awards ceremonies at the arena last week.
There will be a further Covid update from the PM at 1.00 pm today. Yesterday she said that hundreds of people connected with Auckland Covid locations were spread throughout the country - including the South Island.


---