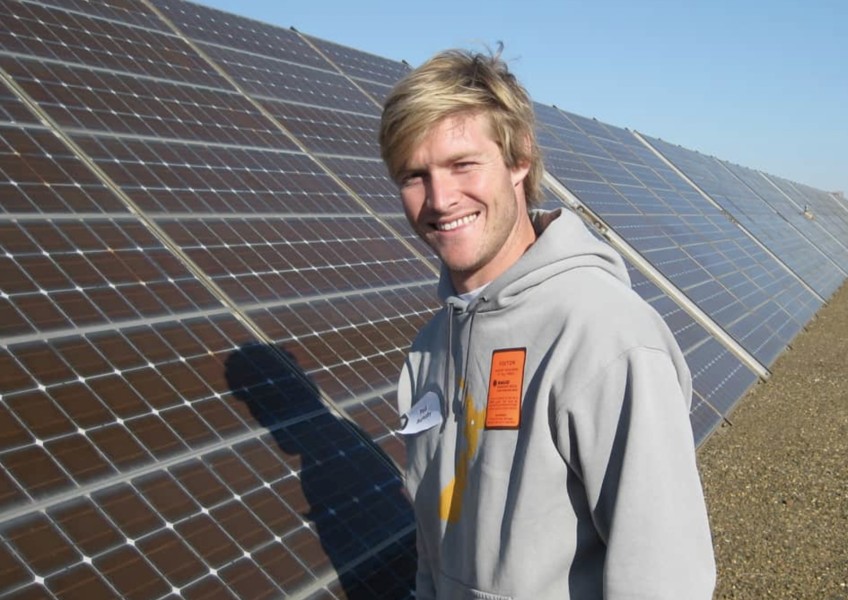 Lakeview: The whiz kid who appears to have outsmarted QLDC
---
Analysis:
If anyone is wondering how QLDC appeared to end up on the wrong side ($55 million of costs and counting) of the increasingly controversial Lakeview property deal - the answer might be covered by two words. Paul Burnaby.
Burnaby heads the NZ operations of Melbourne based property outfit Ninety Four Feet. That's the company that is (75%) behind Lakeview.
Immediately prior to joining the Aussie developer (in 2018) he worked for the NZ Government (NZTE) at Ministerial level charged with attracting big new hotels to New Zealand. It looks like a case of a poacher becoming a gamekeeper (or the other way round) - he would have intimately known all of the inside track on how to deal at NZ Government level with big overseas property development projects. His earlier career features being a Fulbright Scholar and attending top Silicon Valley University Stanford after graduating from Canterbury University.
Paul Burnaby's from Motueka - and is clearly very, very good at what he does. Deal making and property.
Contrast that with the team at QLDC, albeit with around half a million dollars of consultants' advice, and the background to the Lakeview deal seems to become somewhat clearer. The council's Lakeview project manager Paul Speedy has virtually no property development experience (he's from a skiing career background) and QLDC CEO Mike Theelen left the Christchurch City Council under something of a cloud after a judge accused him of being "ill informed" about his own planning department's documents after the two major earthquakes.
We've reached out to Mr Burnaby in the hope he can help us understand the Lakeview deal in terms of what's in it for QLDC ratepayers. They face Lakeview related rate increases next year after the council's deal seems to be costing us money rather than making money. Land worth $42 million was sold over a 20 year period for $77 million, but involved spending $55 million right now on preparing the land for the developers - that's Mr Burnaby's Ninety Four Feet.
QLDC Mayor Jim Boult has declared a confict of interest on Lakeview as he is on the advisory board of Downer NZ Ltd, the same company that is doing a lot of the $55 million land preparation work. In addition, Mr Burnaby seems to have gone 100% against what QLDC says is their "preference" for publicly notified Lakeview resource consent by applying for Government backed fast track approval - with no public notification. That's in spite of Ninety Four Feet doubling the Lakeview building height, and apparently the value, of Lakeview. Burnaby now reckons Lakeview will be worth $2 billion - after using a figure of $1 billion before the height increase just over a year ago (Source: BusinessDesk and Stuff).
Here's Paul Burnaby's CV and a video he made about what he learned at Stanford University.
General Manager NZ

Company Name

94 Feet Pty Ltd

Dates EmployedJan 2018 – Present

Employment Duration3 yrs 9 mos

LocationMelbourne, Australia

Ninety Four Feet is an Australasian property development, investment, and construction group. I work across multiple facets of the property development and investment business with a particular focus on driving new developments in NZ covering multiple real estate asset classes. I led the successful consortium bid for the $1b+ development of Queenstown's Lakeview Precinct, negotiated the development agreement, and continue to drive this project. I also drive complimentary business initiatives including in sustainable pre-fabricated architecture, renewable energy and battery storage, and embedded networks.

Head of Hotel Investment Attraction / Investment Manager

Company Name

New Zealand Trade and Enterprise

Dates EmployedDec 2015 – Mar 2018

Employment Duration2 yrs 4 mos

LocationAuckland, New Zealand

NZTE is the NZ Government's business development and international investment attraction agency. I was in the investment team with a focus on building independent investment opportunities, providing advisory services, and raising capital from international investors. I advised on investment into greenfield property, energy, and infrastructure projects. I developed and led the Government's hotel investment attraction project (Project Palace) with the goal to accelerate the supply of quality hotel rooms, completing greenfield transactions with end value in excess of $300m and facilitated many more. I regularly reported to Ministers and received NZTEs top employee Pounamu Award in 2018.…see more

Manager

Company Name

Castalia

Dates EmployedFeb 2015 – Nov 2015

Employment Duration10 mos

LocationWashington D.C. / Auckland

Castalia is an international management consultancy that specializes in infrastructure. I managed multiple energy and water projects for clients including the World Bank, governments, and investment banks. Projects included economic and investor services to Government of Ghana and IFC for private sector participation in the national energy utility; economic modeling of clean energy options for the Government of Madagascar; design of financial instruments for IFC to improve water efficient irrigation practices; and economic regulatory advice for various NZ and Australian infrastructure industries.…see more

Senior Associate

Company Name

BNZ Advisory

Dates EmployedApr 2012 – Sep 2014

Employment Duration2 yrs 6 mos

LocationAuckland

I was in the BNZ Advisory team, part of the larger NAB Advisory group. I worked on various transactions, particularly in energy, water, and agriculture space. My role included corporate finance, financial modeling, credit analysis, and other investment banking services. I also supported the Bank's project finance and institutional banking transactions, particularly in energy space on geothermal energy refinancing, and was previously a banker in the Energy, Utilities, and Infrastructure Group.…see more

Senior Analyst

Company Name

Castalia

Dates EmployedFeb 2011 – Mar 2012

Employment Duration1 yr 2 mos

LocationWashington D.C. Metro Area

My work included preparing consultant reports incorporating financial modeling, demand forecasting, regulatory and energy market analysis for water and energy projects. This included supporting the IFC as transaction advisor to a major greenfield water project in the Philippines; and financial and economic feasibility of water, wastewater, and agriculture projects in the Caribbean. I was co-author of a World Bank flagship report on Green Infrastructure Finance, including economic modeling of renewable energy projects.…see more

Associate

Company Name

Starwood Capital Group

Dates EmployedJun 2010 – 2011

Employment Duration1 yr

LocationGreenwich, Connecticut

I worked for the Starwood Energy Fund as a Summer Associate, focussing on due diligence of clean-tech and low emission energy investments. This included analyzing CCGTs, ocean energy, solar PV and energy efficiency investments. Post-summer, I worked on market development for a battery energy storage acquisition.

Analyst

Company Name

Ofgem

Dates Employed2007 – 2008

Employment Duration1 yr

LocationLondon, United Kingdom

Ofgem regulates monopoly energy networks and markets in the UK. As part of Ofgem's Networks Division, I worked in the regulation of electricity distribution companies. I was an analyst for the quality of service incentive scheme, and more broadly involved in various support functions for the five-yearly price control.

Power System Engineer

Company Name

Transpower

Dates EmployedNov 2004 – Feb 2007

Employment Duration2 yrs 4 mos

LocationWellington, New Zealand

I completed Transpower's Graduate Program with exposure across the NZ electricity industry, including, markets, asset management, grid planning, generation, and system operations. I specialized in system operations / grid planning with a focus on renewable intermittent generation and the impacts on the electricity market and transmission planning.
Show fewer experiences
Education
Stanford University

Degree NameMS

Field Of StudyCivil and Environmental Engineering

Dates attended or expected graduation2009 – 2011

Activities and Societies: RA - Stanford Energy Seminar TA - Energy Resources

Focus on energy, economics, and infrastructure finance.

Worked with silicon valley start-up infrastructure listing service, Zanbato

University of Canterbury

Degree NameB.Eng (Hons)

Field Of StudyElectrical and Computer Engineering

Dates attended or expected graduation2000 – 2004
Volunteer experience
Volunteer

Company NameGrupo Fenix Nicaragua

Dates volunteeredNov 2008 – Feb 2009

Volunteer duration4 mos

CauseEconomic Empowerment

Grupo Fenix is a solar rural electrification project spun out from National Engineering University of Nicaragua. I lived in the village Sabana Grande in rural Nicaragua and designed, tested, and built a low cost solar lighting/charging device that could be produced in the rural community. I also helped produce solar panels using scrap solar.

Volunteer

Company NameEngineers Without Borders New Zealand

Dates volunteeredMay 2013 – Present

Volunteer duration8 yrs 5 mos

CauseEconomic Empowerment

I assist on various EWB initiatives including scoping energy projects in South Pacific and mentoring students on odyssey design challenge.

Auckland Region Coordinator

Company NameFulbright New Zealand Alumni Association

Dates volunteeredAug 2013 – Present

Volunteer duration8 yrs 2 mos

CauseEducation

I run the Auckland regional FNZAA, organising events and liaising with relevant parties for events and funding, including, the US Consulate and local universities. I am a member of the FNZAA Board, participating in the strategic direction of the organisation.


---