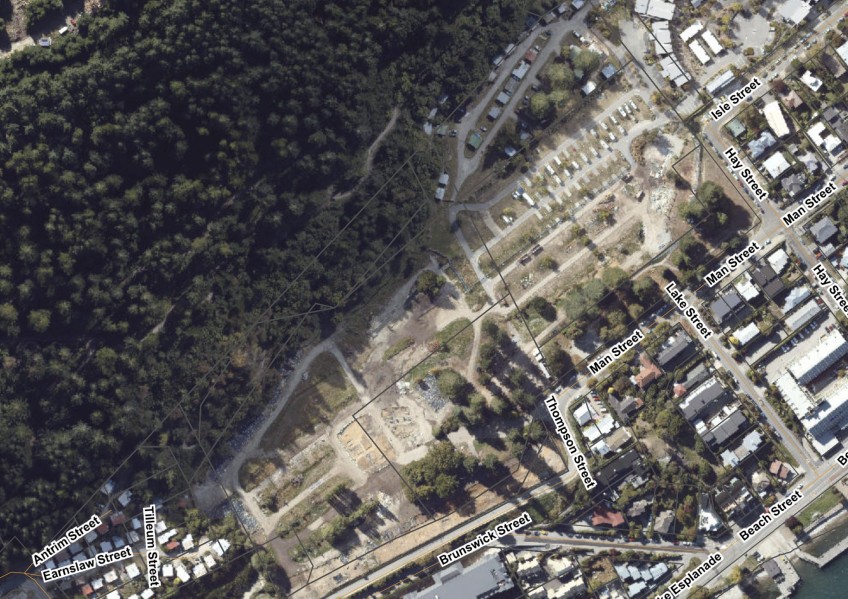 Lakeview: The letter QLDC does not want the community to see
---
Crux investigations into the handling of the $2 billion Lakeview project have hit a major obstacle. QLDC won't release or discuss a letter that Crux understands agrees to a doubling in building height in return for publicly notified resource consent. The developers have recently applied for non-notified consent under post Covid fast track provisions.
$2 billion is the value of the finished project to Melbourne based developers Ninety Four Feet. $75 million is the price charged by QLDC for the prime land – with 20 years to pay and $55 million of ratepayers money so far spent on infrastructure for the project and surrounding area.
The existence of the controversial letter has been disclosed by Councillor Niki Gladding. The document follows a workshop meeting (no minutes or records kept – no public attendance allowed) where QLDC elected councillors agreed to "Lakeview masterplan #2" in return for council insisting that the developer's resource consent be publicly notified.
Masterplan #2 includes the doubling in height of many of the Lakeview buildings from the first plan agreed to by QLDC.
Crux asked QLDC last Friday for details of the workshop agreement and subsequent letter. So far QLDC has not responded with any information in spite of reminders and prompts from Crux.
This was the question sent to QLDC at 9.17 am on Friday August 6th.
Did councillors and QLDC managers agree that in return for the height increase that the Lakeview project should be publicly notified?
QLDC said on Friday that there would be answer on Monday. Nothing was received so we sent a reminder on Tuesday. QLDC promised a reply by the end of business on Tuesday.
Late on Tuesday QLDC emailed saying there would be a reply Wednesday morning (today – August 11). Nothing has so far been received.
Over a week ago QLDC confirmed that the developers had asked the Government to fast track the Lakeview development under post Covid rules – meaning that there would be no public notification. QLDC provided no information to Crux as to whether they supported or opposed the developer's actions.
Councillor Gladding is calling on other elected councillors to join her in insisting on strong governance regarding the Lakeview project, especially around how QLDC came to give CEO Mike Theelen "delegated authority" to negotiate terms for the $75 million land sale without reference to the community or the elected members.
Crux investigations have revealed that QLDC could have sold the land outright for $42 million with little infrastructure work being necessary at ratepayer's expense. One of the arguments from QLDC is that they did the apparently less attractive financial deal so "that they could keep more control over the project."


---