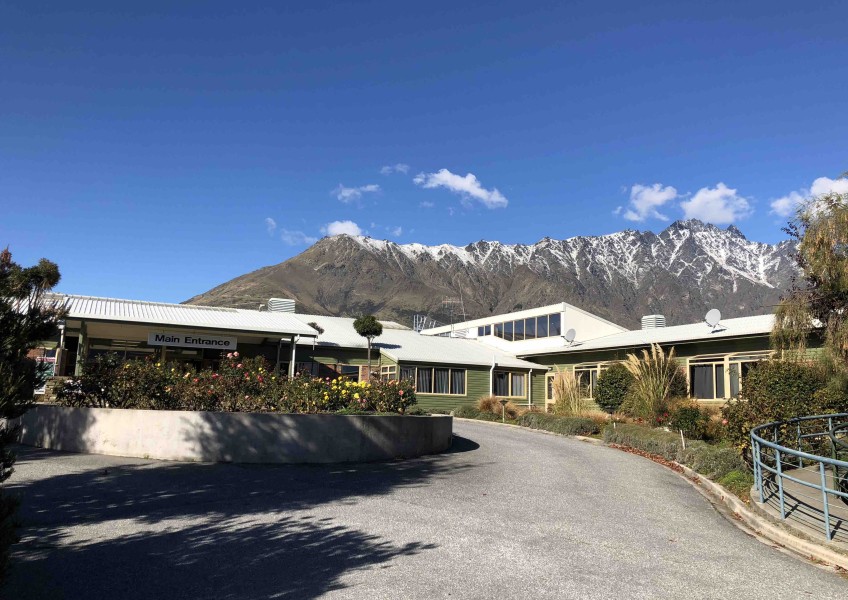 Lakes District Hospital "stretched beyond safe limits."
---
Over the past months Crux has met with a number of sources who claim that the Lakes District Hospital is stretched beyond safe limits, in spite of a modest $6.5 million upgrade that is nearing completion.
At the same time Crux is hearing that the new Dunedin hospital ($1.5 billion and climbing - 10 years until total completion) will be unable to meet demand when it opens and a new public district hospital for Cromwell is already being planned in secret. Crux has asked the SDHB for details on this project.
That Cromwell plan, in any event, will be many years off - if the reports are true - so the focus will remain on current public health risks in the Central Otago/Southern lakes district - NZ's fastest growing population centres.
Our Southern Lakes sources are from outside the SDHB but their information does match and cross-reference - suggesting there is substance to their claims. One common theme is a "toxic culture" and "witch hunts" involving Queenstown medical staff who complain about staffing or raise safety issues.
We have today submitted these claims to the Southern District Heath Board, copied to the office of the Minister of Health, for comment. Over 7,000 people signed a Crux petition to the Minister last year, calling for a new full service hospital for the district.
In summary, these are the claims that have been made to Crux since August last year.
Load on the Lakes District Hospital, in particular the Emergency Department, is increasing at around 15% - 20% a year. Approximately 40% of this total load are overseas visitors.
The new $6.5 million Emergency Department upgrade does not involve any extra nurses at night. Only one will be on duty, in spite of staff claims that this is dangerous and insufficient.
There are not sufficient admin staff to recover costs from overseas visitors, who often have comprehensive health insurance. Many are covered by ACC anyway.
Staff are frequently asked to work unscheduled extra days and hours to cover shortages and emergencies. There is no temporary nursing staff agency in Queenstown.
Like the midwives Crux has spoken to recently, hospital staff believe a death or deaths are inevitable due to sub-standard, over-stretched medical resources.
The new $6.5 million extension design separates emergency medical staff from the general medical wing - making it impossible for staff to work across both areas safely.
Local intermediaries, including one QLDC councillor, are helping SDHB staff cooperate across the wider district to avoid medical resources being frequently over-stretched and not shared.
Dunstan Hospital at Clyde is not operated as a full public emergency department. It is run by a Trust and referrals are needed.
Staff have not been briefed on future resources, planning or staffing levels - in spite of being under increasing daily pressure to cope with massive increases in work load.
The Southern DHB received its share of $500 million for extra staffing in 2018 but there is no evidence of any of that money being invested in the Southern Lakes.
SDHB CEO Chris Fleming will be in Queenstown on Monday, May 27 to take part in a full Crux video interview, but has has refused our suggestion that he meet with local midwives and mothers to hear their concerns first hand.
Mr Fleming has previously responded to Crux questions about the level of public health care with reassurances that everything was OK and there was nothing to worry about. He has also defended the decision not to build a Queenstown hospital due to staffing challenges and the difficult terrain of the region. He has said that if the terrain was flat the new hospital would be in the geographic centre of the region.
Last year Crux reported on the tragic death of Roger Milne and his daughter's fight to get improved medical facilities in the area. Staff at the Lakes District Hospital struggled with multiple resource, communication and staffing issues in attempting to treat Mr Milne before he later died in Dunedin hospital after a fall in Arrowtown.
Crux will continue to investigate issues around the supply of public health resources for the Central Otago and Southern Lakes District. We are now receiving so many approaches from locals who want to tell their personal stories of public health failures that we are struggling to respond to them all.
Here's just some of our coverage on the issue.
Read: https://crux.org.nz/community/government-continues-to-ignore-queenstowns-worsening-situation/
Read: https://crux.org.nz/community/health-minister-responds-to-crux-hospital-petition/
Read: https://crux.org.nz/community/mayor-supports-independent-hospital-but-only-if-free-public-health-services-are-offered/
Watch: A Labour of Truth


---