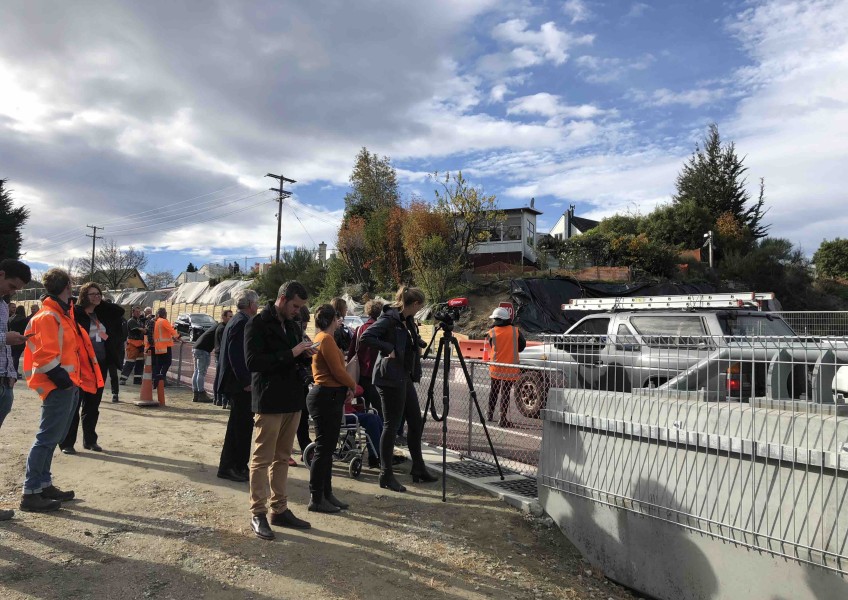 Labour Government's new policy may affect southern road projects - NZTA
---
The NZTA says that the Labour Government's new roading policy may affect key projects in the region.
Speaking at the opening of the new $22 million Kawarau bridge, NZTA Regional Director Jim Harland spoke in detail about the agency's operations, delays in the opening of the Kawarau bridge, staying ahead of the Southern Lakes growth curve and whether NZTA owed an apology to motorists who had spent the last year stuck in massive queues waiting to cross the half completed bridge.
Watch the full interview here:
Read: Our full report on today's bridge opening.


---