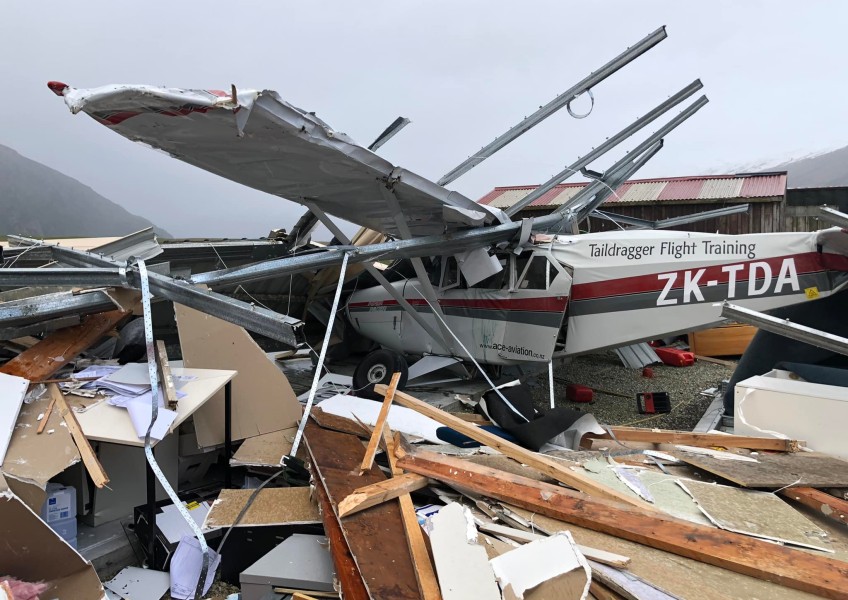 Kingston residents: QLDC failed to help tackle weather emergency
---
When wild weather hit Kingston this weekend, locals rallied to look after themselves – they reckon they didn't have much other choice.
Intense winds and rain downed power lines and trees, smashed sheds and lifted roofs, and generally sent debris flying through the lakeside settlement.
The power was out for long stretches over multiple days, and for many in the rural settlement that meant no power to pumps to provide water to homes.
A chunk of road connecting the community to Queenstown slipped away into a churned up Lake Whakatipu, and digital connectivity didn't fare much better.
Wireless internet access relies on devices that require power, and Spark's mobile coverage cut in and out throughout the weekend.
But, when people were online, help was on offer.
The community Facebook group came into its own:
"Anyone needs water boiled for baby bottles or anything else, we have the geny (generator) running again, just reach out."
"Hey guys, someone has just called into Kingston corner shop to let us know the roof at 196 Kent St is lifting off. Sorry don't know who to contact."
"I have an outdoor seat cushion landed in our garden on Kent Street, it's grey and has velcro type fasteners. Let me know and I will get it back to you."
"Would anyone have a roll of some sort of strong electrical tape or the likes…as we need to tape our front ranch slider glass in case it blows in. The glass/aluminium frame is literally bending inwards in this wind."
"Just coming through to Kingston from Queenstown - a large boulder has come down partially onto the lane just before Devils. Have notified police and they are on their way."
"A big, big thanks Adam for coming out in the rain to chop up our tree that fell across the road…I was still too scared to venture out."
Kingston Community Association chair Steve Osborne says over the weekend residents pitched in to get through.
They cleared rocks from the highway, helped fix damaged properties, pooled generators for power supply and cleaned up rubbish from the local creeks and the lake.
He says once the dust had settled he rung the Queenstown Lakes District Council for support, and was directed to use the council's Snap, Send, and Solve online service request portal to ask for help.
The only tangible community reach-out from the council over the weekend was a Facebook post on Saturday morning advising them the Kingston library wouldn't open as scheduled due to a power outage, he says.
"QLDC dropped the ball on its communication and response to this event and we have let them know that."
The residents group is now asking some hard questions of local authorities, and power and telecommunications providers, around how each can step up to better support the community when it needs it and before it needs it.
"Kingston commonly loses power, comms and road links during storms. This is all happening whilst the township is sustaining damage."
He wants a review of the town's current emergency management plan, so it has more details around the roles and responsibilities of the relevant bodies, individuals, and residents in such events, he says.
They've already locked in a meeting with Emergency Management Otago, set for Thursday, August 18, to discuss the event and how to respond better next time.
But there's bigger pieces in the fix-it puzzle.
Without improvements to existing utility, roading and stormwater networks, the town will continue to be especially vulnerable to extreme weather events, and extreme weather events are increasing in frequency.
"We have raised many of these issues before but seem to get no traction," Mr Osborne says.
The group has this week reached out to Waka Kotahi – they want updates on a slip that's limited the town's access to Queenstown to one lane for months to come, and they want to talk about what they say is inadequate stormwater provision that sees slips and flooding impacting on roads in and out of the town.
"As always, we are advocating for more investment and better communication from NZTA."
They've contacted PowerNet and Spark seeking answers on power and communications outages and what's being done to build network resilience and capacity for the town.
They're also asking PowerNet to consider providing a permanent backup generator for the community centre.
"So we can provide somewhere to eat and keep warm during such events," Mr Osborne says.
The QLDC has confirmed to the residents group clean-up teams will be in town from this week to deal with downed trees and rubbish.
The group's also requested the council send an arborist to assess the safety of trees still standing.
"In the meantime, we advise to be cautious when walking in the reserves."
The QLDC has also confirmed it will send someone out to access scoured out creeks, although no date's been set for this, Mr Osborne says.
It's a nervous wait for some home owners, who watched a creek on a public reserve running alongside their property rise and eat away at their backyard, coming uncomfortably close to their home.
QLDC defends its weekend response
A spokesperson for QLDC says while the power outages and short connectivity failures were "deeply frustrating and inconvenient" it was "entirely down to a weather event and did not trigger a Civil Defence Emergency Management response".
The council was aware of downed trees and damage to some utility and hay shed roofs, the spokesperson says.
"Again, this was not a trigger for a response."
The high winds prevented the electricity provider, PowerNet, from making the urgent fix necessary to restore power, the spokesperson says.
"This was widely understood in Kingston and, generally, the community handled the outage really well, with many reaching out to offer help to fellow residents with things such as phone charging.
"QLDC has asked PowerNet to notify the emergency management team in the event of future power cuts lasting more than 24 hours."
The council has reviewed its call numbers over the weekend, and there was no "significant increase", the spokesperson says.
"This event is a great reminder that all of the district's residents should always be prepared for an emergency and to safely function at home without power, especially in more rural communities."
Council representatives will be attending the planned August meeting, the spokesperson says.
PowerNet confirms 'extreme weather event' downed power lines in 10 locations
A spokesperson for PowerNet says over the weekend trees were blown down across power lines supplying the Kingston community in 10 separate locations, and this impacted approximately 480 customers.
"These trees had to be cleared before PowerNet could commence replacing the damaged equipment and restoring supplies.
"Power was restored over the weekend before further damage was discovered on the Monday and the line had to be turned off again to make those urgent repairs Monday morning.
"Our network damage included broken power poles, wires and broken cross arms.
"This damage was as a result of both the strong wind blowing trees onto our lines and in some instances the line itself being damaged by the wind.
"The latter is quite a rare circumstance and only happens in extreme weather events."
There was widespread damage to the network across the Southern region as a result of the strong winds and PowerNet crews continue to be busy repairing the damage, the spokesperson says.
But they've been working to improve the network's ability to cope in these extreme weather events - PowerNet has spent the last three years investing heavily in replacing old poles and equipment on the line supplying Kingston and neighbouring communities, the spokesperson says.
"The result of this investment will be a more resilient network over time.
"We are currently in the first phase of upgrading the existing main line to a 66kV rated line which will also be physically more robust and better able to withstand adverse weather events."
Representatives of the lines company also plan to attend the community meeting, he says.
Kingston locals to have say in plans for community
Shaping Our Future has dates for two community workshops in Kingston before the end of August.
Shaping our Future's John Glover says a community generally has in its own toolkit what it needs to work through its own challenges.
"With the likes of Kingston, it's similar to Glenorchy and Hawea - they're older communities, they've been around a while, and they will have their own fire station, their own playground, they probably built the golf club themsleves. And that has a huge impact on the resilience of the community...And because everyone knows each other."
He's looking forward to leading discussions with Kingston residents in the planned workshops, he says.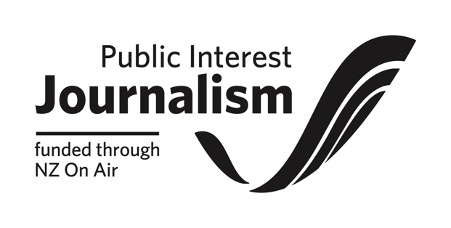 ---