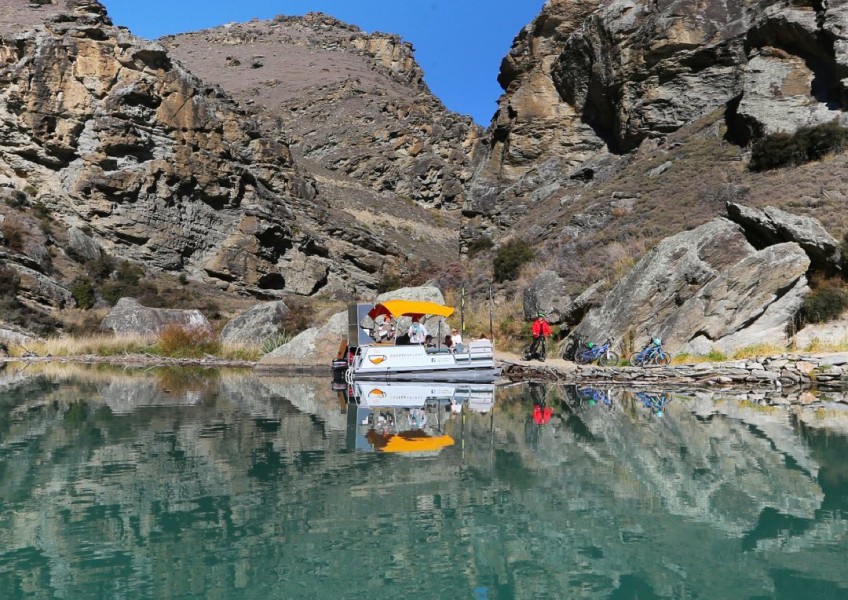 Keeping afloat: surviving, thriving in Covid chaos
---
The Covid-19 pandemic has created considerable hardship and pain, and businesses in Queenstown, Wānaka and Cromwell have felt it as much as any.
This week Crux has talked to owner-operators who have managed to tackle unprecedented times with a smile, and a whole heap of business nous.
Nearly two years into the pandemic, Crux asks these family-owned businesses (and for every one we talked with, there's hundreds more) how they have managed to thrive or, at least, survive as Covid's unleashed its chaos.
If they can't come to you, go to them, virtually, anyway
Wānaka tour guide Mark Orbell showed a couple from the United States round his wee slice of paradise this week.
The catch: the intrepid pair enjoyed the tour from the comfort of their Wisconsin home.
It seems a crazy concept, but it's got legs, Mr Orbell says.
Mr Orbell's business, Ridgeline Adventures, which pre-pandemic whisked largely overseas visitors into spectacular backcountry blocks around Wānaka for sightseeing trips, has teamed up with a selection of tour operators around the country, combing their virtual offerings in a one-stop shop online.
It's a tourism venture borne of Covid lockdowns, he says.
"There's not many in the game at the moment.
"I got onto it probably mid last year…and I thought 'this is crazy. Why would anyone possibly want to go and sit on a computer and have me talk to them for an hour on the other side of the world about a trip that we usually run in the flesh?'.
"But, it turns out it's a thing."
The small team of guides he employs for the business generally work on a a casual basis – they're largely retired blokes, with yarns to tell. Like him, they've been ok to go "lukewarm and just hunker down", he says.
"But I'm always thinking and always scheming ideas."
Another of them - Electric Lawns Wānaka. It's tag line: Quietly cutting your grass and your carbon footprint.
For him, it's always been about finding balance.
"We had a reasonable business pre-Covid. I mean, we weren't seeing the massive tourism boom that everyone else was experiencing, but we had a lifestyle business that suited us perfectly.
"When Covid hit, my first thought was 'well, it's nothing that I've done', you know? I haven't gone out and put my foot in it somehow and completely ruined my business.
"I took a lot of heart from that."
A cliché, but he counts his blessings, he says.
"My philosophy has always been it's not what you had, it's what you've got.
"And we've got a hell of a lot. We're really lucky to be living where we do and doing what we do."
Gin and not making Covid the centre of attention
A gin can help soothe the stress of yet more bad news, but the pandemic saw Queenstown tourism owner Nigel Hobbs use the top shelf staple as inspiration for a fresh business venture instead.
Mr Hobbs is co-owner of Altitude Tours, a company curating epic adventures to iconic southern spots for small groups.
"We've just launched New Zealand's first gin tour and the world's first heli-gin experience."
Through Covid, his business philosophy has been to "keep moving", he says.
"I was really conscious that as a business owner, it's really easy to get down.
"I sort of made a call after probably the first six months of Covid that I would take it head on…basically anytime there was no customers, I'd turn the business into, like, a product development house.
"We would just sit around and we would try and work out how to create new experiences or improve the ones we had."
Inevitably, it would get the team out and about researching would-be destinations and tour ideas, he says.
"We'd be having fun again, and starting to remember what it was actually like to work in tourism."
In the last two years, they've created four new tours, he says.
"When tourism kicks back in, we've got actually a bigger portfolio of really cool products to share with people. And we would have never had the chance to do that if we'd been guns blazing as we were when we came into Covid."
It may seem like a crazy time to do so, but he's also entered the company into a number of awards, and has some impressive new accolades for his efforts.
"We won – this is going to sound a bit outrageous – the world's best wine tour experience…through Trip Advisor."
Plus, they were a finalist in the Queenstown Chamber of Commerce small business of the year award.
They were much-needed excuses to celebrate during a "pretty terrible time".
Because, of course, there's been the stink stuff too – guiding staff who've had to move on, reduced hours for those who've stayed, and the downsizing of office space.
"We've just about burnt through all the cash in our banks.
"We've made significant losses in the last two years from a financial point of view, but so has everybody…we're not unique."
He's a believer in focusing on the positive, keeping the doors open and taking every customer he possibly can.
"The way I think about it is that you don't really have many other options. Because if I decided to get all melancholy and start to get depressed, well, then I'm on a one-way street the wrong way.
"I think that's rubbed off around our team.
"I've tried to restrict the amount of discussions we have about Covid, just because often you're just regurgitating stuff that everybody already knows and it's just negative."
Seeing opportunity where others can't
Queenstowner Matt Wong is the first to admit his approach to the pandemic has been "unorthodox".
It started with buying a tourism business, iFly, peak pandemic.
He wasn't new to it – he'd been managing the operation for its United States owner since it opened in 2018.
Mr Wong says he's been running other people's businesses for close to two decades - long enough to recognise an opportunity.
"When you look at when the best time to buy something is, it's not when it's at its peak. You're trying to look for opportunities when they're at their lowest, when no one else is looking, when everyone's too scared or afraid to take the risk."
It had been hard graft from the get-go, even before Covid, getting a thrills-based tourism venture off the ground in a saturated market.
By the time Covid reared its head, "being entrepreneurial and hustling and trying to make every dollar we possibly could" was already their approach.
"If we'd been trading for 20 years, we'd probably be sitting on our laurels a little bit, and we'd be a bit stale.
"We had this resilience in mentality and quite a tough mindset."
While bigger businesses may have found themselves blindsided by border closures and lockdowns, the iFly team "turned up the dial".
During lockdown take one, they advertised on Google and Facebook, he says.
"We knew everyone was sitting at home on their screens, looking for deals.
"It's just one example of where we looked for opportunities. Where everyone else would go 'why would you do that?', we'd go 'why wouldn't you?'."
Throughout, he's communicated with his staff, and he's managed to keep a constant crew on board with him by adopting some psychology 101.
It's about addressing people's basic need to feel safe and good about things, he reckons.
"We're going through this phase at the moment with this Covid outbreak, the 'big sick', and there's some uncertainty about trade for the coming months.
"We sat down with our team and we told them the financial situation and we said 'we've still got your back – do not worry about a thing and we will let you know well in advance if we're getting into trouble'.
"We want to treat our staff well and it's not just a marketing platitude…It's because we rely on them to build our business up and it feels good."
He's a believer in networking, and reaching out to help or ask for help, he says.
"Right now, I'm not really holding on to much IP. If someone wants to understand what we've done and how we've done it, I'm happy to help them out because our tourism sector is only strong if we've got everyone surviving.
"There's a lot of people burnt out and a lot of fatigue. You've just got to reach out to someone and have a coffee. Just talking about it makes you feel better."
Keeping afloat
Richard Foale's used to a mean view from his office – he's a helicopter pilot who's made a business out of taking tourists on jaw-droppingly beautiful scenic flights, landing them snow-side for a wine tasting or atop a mountain for a blatt on a bike to the bottom.
Covid, largely, put paid to that.
Helicopters aren't cheap pets, and with it sitting idle in a hanger more than taking to Central Otago skies, Mr Foale was forced to find another way to make ends meet.
He says he watched as some of the industry's biggest players received grants and loans from a pool of Government money that he'd also tried, unsuccessfully, to access.
"The Government ended up choosing winners and losers."
As the saying goes, necessity is the mother of invention – Coffee Afloat was born.
Along with wife Jolanda, Mr Foale saw an opportunity with the opening of the Lake Dunstan Cycle and Pedestrian Trail.
He bought a boat online, towed it home from up north, and set about reinventing it as a floating coffee shop to service café-starved trail users.
It did gangbuster trade – and before long, the family business had added a burger boat and a fetch-the-milk boat to its flotilla.
As one of the smaller players in the tourism game, Mr and Mrs Foale have been forced to think creatively, take some risks, and work blimmin long hours. And, yes, they've got an amazing little business to show for it.
"But it's because of the inequalities in Government handouts within the tourism industry."
Without the new floating venture, they'd be out of business, Mr Foale says.
"But we're really positive for the future.
"There's many times that, you know, I say to Jolanda, we're so lucky we've got this business now.
"Because, it would have been so much more depressing just trying to operate the helicopter business at the moment."
That's amore – for the love of pizza (and life) in Arrowtown
Alberto Calaprese serves up traditional home-style Southern Italian cooking in his Arrowtown restaurant, Terra Mia.
Pre-pandemic, his doors were open to diners seven days a week, for breakfast, lunch and dinner – now it's open just four nights.
His crew of 14 staff has dropped to three, and Mr Calaprese works front of house, looking after customers and the pizza oven, while his wife, Lucia, runs the kitchen.
Despite everything, they have managed to open up a small shop next to the original restaurant – it deals in coffee and cake, as well as Italian pantry items and wine to take home.
Their menu is inspired by the cooking of Mr Calaprese's "mum and nonna", and it's a style that's helped them handle abrupt lockdowns.
"We make everything from scratch. We don't do any frozen stuff whatsoever. We make our own pasta, our own bread. We only work with fresh produce."
Good food and wine has helped, but there's another key ingredient to Terra Mia's success.
"It's been two years, and I know it's been tough for everybody, but we've kept positive.
"There are people - they have it worse than us.
"There's no way I'm going to think negative. What's the point? If I wake up in the morning, I'm really happy - I'm lucky to be alive, you know?"
It may be French rather than Italian, but Mr Calaprese has embraced a c'est la vie sentiment as he's rolled with the pandemic's punches.
"We do what we can – there is nothing that we are doing wrong. It's not that we've made some mistakes, or whatever - that's the world at the moment."
There is light at the end of the tunnel, he says.
This week, the pair snuck away for their first holiday in more than 12 months.
"Maybe in six months' time or 10 months' time or, even a year's time, we're going to look back and say 'Okay, it's done, finished. Let's start again. That's how I think."
Climb for koha
As New Zealanders emerged from their first big lockdown back in 2020, there was this pent up desire to explore.
Mark Morrison, of Wildwire in Wānaka, saw an opportunity – for Kiwis hit hard by Covid, the business owner offered pay-what-you-can spots on some of his adventure tours.
It captured imaginations – not least, those of travel writers and reporters across the country.
But after the initial "joy" at being let out, the number of Kiwi holidaymakers thinned, and that's made business "super tough", he says.
Tough calls had to be made – they've shut up shop three days a week, partly to allow guiding staff confirmed hours to find other work where they can, he says.
"We're just trying to pare back as much as possible, which isn't quite what you're after because it's not entirely positive."
What it is, is good management and duty of care for staff – making hard decisions to survive but thinking of what it means for others as you do so.
The team continues to love what they do, and that's important, he says.
"We still have trips just about every day that we are open.
"Going out with people and seeing how much fun they have is really positive.
"We can't lose sight of that."
With so many local businesses struggling to attract customers, negative thoughts can take hold - it's easy to think it's something you've done, that's the problem, he says.
"But when you have people come out, you realise you have a great product, and we live in a great town.
"We just need a couple of factors to step in. Because nobody wants handouts and no one wants to be sitting around sort of waiting for the next Government grant or something.
"We want to have the opportunity to take people out and show them our amazing products and host them and do cool stuff."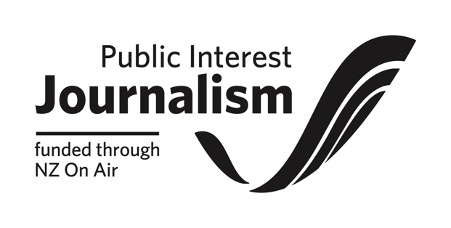 ---