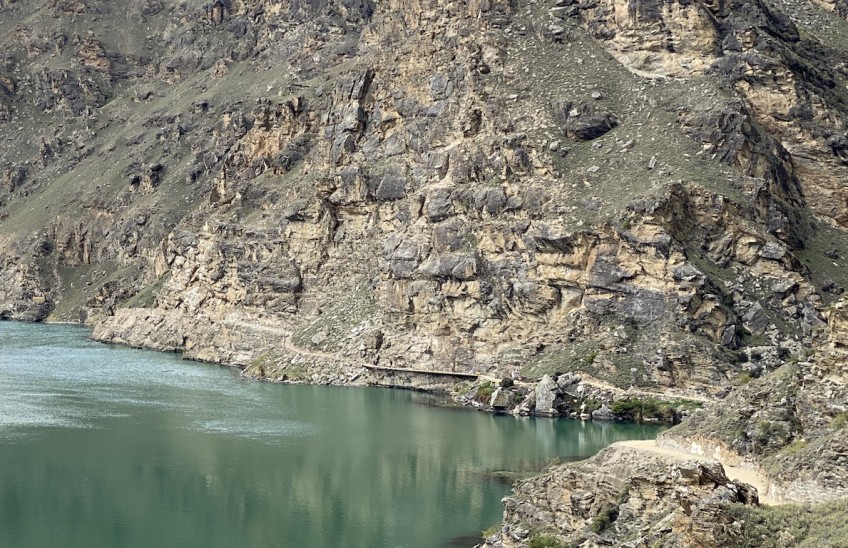 Highly anticipated cycle trail faces further delays
---
Just 30 metres is all that's left to complete the section of Lake Dunstan cycle trail between Cromwell and Clyde before its highly anticipated opening.
Initially scheduled to open by the end of March, it's now hoped the 41km section will be opened by the end of April, but even that might be a stretch, Central Otago Queenstown Trail Network Trust chairman Stephen Jeffery says.
"It's still a narrow timeline to finish given we've got all these short weeks," Jeffery says.
"I know it's disappointing we haven't got it open and there's probably no one more disappointed than we are, but at the same time, health and safety is paramount."
The delay is due to additional engineering work, including blasting, to make sure the 30m section of rock face at Double Duck Bluff is safe.
Project manager Tim Dennis says the nature of the Cromwell Gorge has made for a cycle trail project with unique challenges.
"Certainly we've undertaken more work than any of the other cycle trails that we've been involved in in terms of rock stabilisation work or removal of unstable rock," Dennis says.
He says the combination of trails and bridges that are bolted onto the rock face set the ride apart from others around the country.
Jeffery says the extra wait will be worth it for riders eager to experience the new section of trail.
"The gorge is up a notch on anything we've done before in terms of challenging, but it's pretty exciting.
"The engineers are more than fantastic, it's stunning what they've done.
"We have to make sure what we produce is first class."
The section from Cromwell to Clyde will link with the Central Otago Rail Trail, and eventually with the proposed Kawarau Gorge Trail.
Watch the Southern Lens episode on the Cromwell Gorge cycle trail.

---