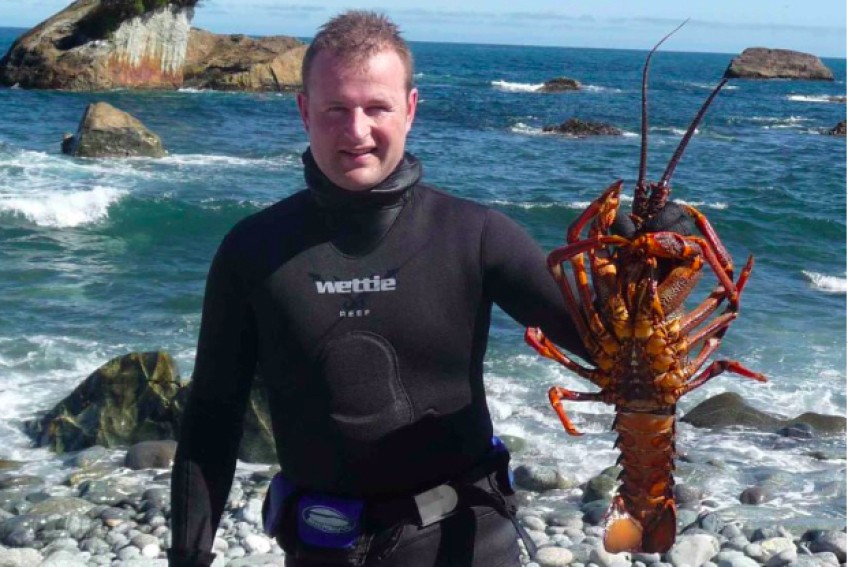 Body recovered from Lake Wanaka
---
A body, believed to be that of Matthew Wallis, was recovered from Lake Wanaka last night.
Members of the Police National Dive Squad and the Royal New Zealand Navy recovered the body about 10pm, along with parts of the helicopter, from Stevenson's Arm.
Detective Sergeant Derek Shaw says: "This is the best possible outcome we could have hoped for in the circumstances, and we are glad to be able to bring some degree of closure to Matthew's family at this sad time."
Matthew Wallis, aged 39, had been missing since Saturday afternoon (July 21) when his Robinson 44 helicopter crashed into Lake Wanaka during a 15-minute flight from Wanaka Airport to Mt Aspiring National Park.
He was alone in the helicopter.
A husband and father of one young child, he was a son of aviation and tourism leader Sir Tim Wallis and his wife Prue, Lady Wallis.
Det Sgt Shaw expressed gratitude to the many specialists and volunteers who provided "invaluable support" during the search for Matthew Wallis.
"Police cannot express enough how appreciative we are to the many people who assisted in the search, working long hours in cold conditions.
We are fortunate in New Zealand to be able to draw upon a range of professionals who are dedicated to putting people first," he said.
Among them were local police officers and divers, Land Search and Rescue and Coastguard volunteers, the harbourmaster, the Rescue Coordination Centre and members of the navy.
Many other people also offered maritime and aviation services.
"I know the Wallis family are truly grateful to everyone for the work they have done since Saturday.
"Police are aware that Matthew was a well-known figure in the area and that the community will want to join us in giving the family the space they now deserve."
The matter will be referred to the Coroner and the Transport Accident Investigation Commission is also investigating.
Earlier information:
The wreckage was found by members of the Police National Dive Squad, at 47m underwater, on Monday, July 23.
Matthew Wallis, aged 39, had been missing since early Saturday afternoon (July 21) when it's believed his helicopter crashed into Lake Wanaka.
A search commenced immediately, during daylight hours, involving the police, Land Search and Rescue members and other volunteers, Coastguard boats and helicopters, at times hampered by low cloud, rain and wind.
A statement released by Alpine Helicopters yesterday (Sunday July 22), one of the Wallis family's businesses, says Matthew Wallis left Wanaka Airport at 12:54pm on Saturday, July 21, to fly to Mt Aspiring National Park.
He was unable to be reached by radio at 1.08pm and the last satellite position report was at 1.03pm.
At 1.16pm, he was considered to be overdue and three minutes later two other aircraft were sent to search for the missing helicopter and pilot.
Items from the R44 helicopter were seen in Stevenson's Arm, Lake Wanaka.
"We would ask for respect for an ongoing search operation and will update in due course," the company's statement says.
Det Sgt Shaw says: "We would like to thank the community for their offers of support particularly those with boats and aircraft.
"We know Matthew is well-known in the area and many people are concerned for him."
Queenstown Lakes Mayor Jim Boult said, when contacted by Crux: "I'm sure I'm speaking on behalf of the whole community in passing on our condolences to the Wallis family and expressing our sorrow for their loss.
"Sir Tim is a central part of the whole district, particularly in the Upper Clutha. A tourism pioneer. And his family have gone on to do really good things," Mayor Boult said.
The Rescue Coordination Centre NZ (RCCNZ) was notified early on the afternoon of Saturday July 21 by a helicopter company that one of its aircraft was overdue and had disappeared from its tracking systems.
RCCNZ senior search and rescue officer, Chris Henshaw, says the search began at 1.23pm and involved three helicopters from the same company retracing the flight path of the missing aircraft.
They saw an oil slick 1km north of Stevensons Island and items believed to be from the helicopter in Stevensons Arm.
The search was suspended at 6pm. It resumed the following morning, centred around Stevensons Island and again involving police, LandSAR and Coastguard boats.
Louisa Patterson, who owns Queenstown's Over The Top helicopter business, posted on Facebook: "My deepest respect for a wonderful man, friend, tourism ambassador. Son, brother, husband, father."
She lost her 18-year-old son James Patterson-Gardner in a Robinson helicopter crash near Queenstown in 2015 and is campaigning against the use of this type of helicopter.
A lot of attention has been focussed on the involvement of Robinson helicopters in fatal accidents in New Zealand.
The Robinson helicopter company, based in California, sent senior executives to New Zealand to study why there are higher accident rates involving the helicopters here, compared to some other countries.
The helicopters are known to be particularly dangerous in certain weather conditions, producing an effect known as "mast bumping" where the main rotors can come into contact with the helicopter.
Main image: Matt Wallis. Image: Facebook


---