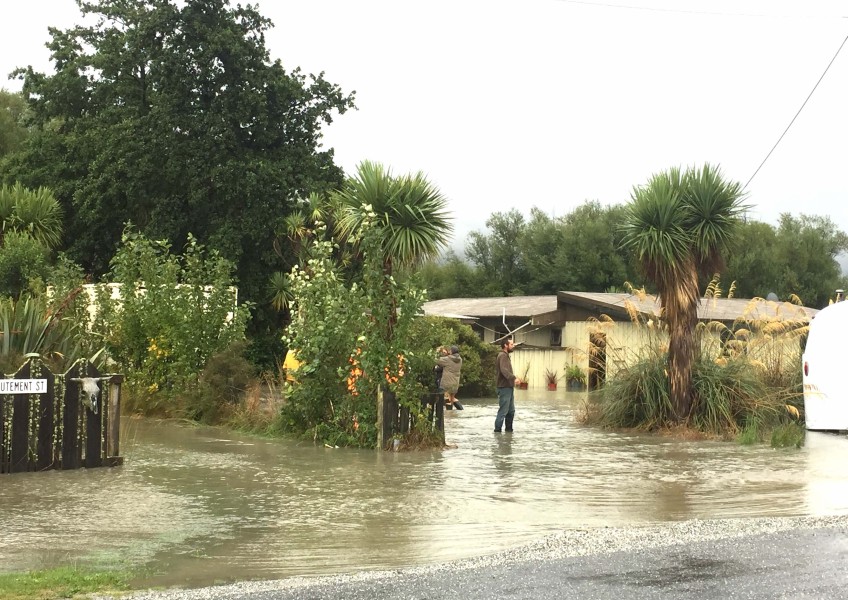 Glenorchy homes evacuated - Q'town lake level critical
---
Emergency services have started to evacuate residents in Glenorchy as the Rees River has burst its banks following a day of torrential rain.
Flood waters started to inundate the golf course and rugby grounds in Glenorchy earlier this afternoon. Then houses near the Rees began to be evacuated by volunteer fire crews as flood waters rose.
At the same time Lake Wakatipu levels in central Queenstown rapidly passed official High Levels and approached danger levels after 7.00 pm.
Earlier helicopter crews managed to rescue around 100 trampers trapped in a number of remote huts in Fiordland.
A state of emergency was declared in Fiordland yesterday, with a new state of emergency being declared in Southland this afternoon.
A number of houses in Gore have been evacuated and a number of state highways have been closed due to flooding.
Around 195 tourists are still stranded in Milford Sound with plans being in place to evacuate them tomorrow (Wednesday).
RNZ's Checkpoint programme reported in detail on the region's flooding. Here's their full report, including dramatic detail of a landslide that hit the Howden Hit on the Routeburn Track overnight.


---