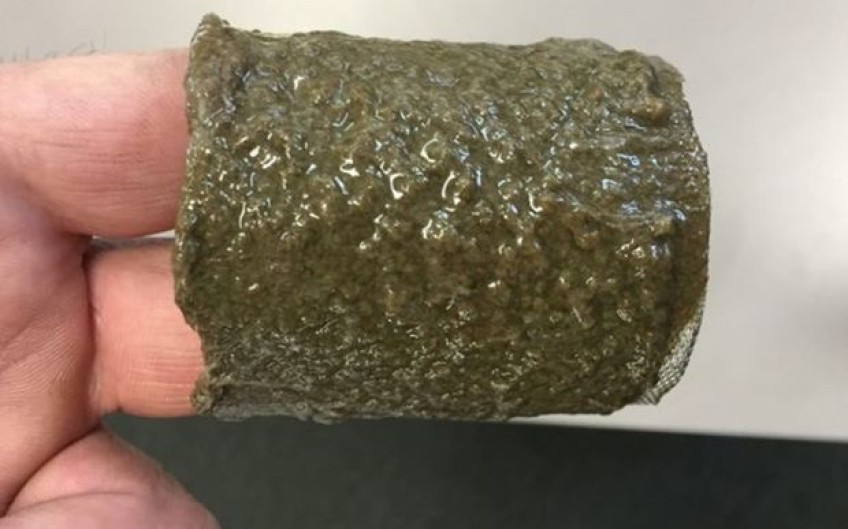 Fix sorted for slime in Wānaka water
---
Lake Wānaka's environmental credentials have been damaged for years by an algae that has been clogging up residential water filters.
The culprit: lindavia intermedia – a super small algae that floats in Lake Wānaka (and in Lake Dunstan, as local authorities have recently learned the hard way).
Clumped together, the algae froms a colony that's dubbed lake snow.
The sticky substance gets into drinking water supplies and can clog up filters, reducing water pressure and requiring maintenance.
Although it's not toxic and poses no known human health risk, the Otago Regional Council's biodiversity watchdogs reckon it's creating costly problems for water users.
Frustratingly, it's impacts aren't uniform – the team at the Queenstown Lakes District Council says on a given street one householder may be dealing with blockages caused by lake snow while for their neighbour it's not an issue.
But there's no shortage of stories of local residents complaining.
Wānaka ward councillor Quentin Smith has been hearing about it for years – the problem hasn't become worse over time but it does peak when conditions are right, he says.
"Clearly people don't like the idea of slime in their water."
"From a drinking water perspective, there doesn't appear to be a technical health problem."
But it does affect the level of service provided by the council, he says.
"It does impact on some people's filters, on washing machines and dishwashers, and blocking irrigation sprinklers - stuff like that.
"So it's certainly something that we're very conscious of and the council is committed to solving the problem."
But it hasn't been easy.
"We can't just pull a product off the rack and say, you know, this is going to solve the problem. So we've had to do a whole bunch of trials and testing."
But there's been some wins.
Queenstown Lakes District Council infrastructure operations manager Simon Mason says planned upgrades for the Wānaka and Queenstown water supply will tackle to issue of lake snow.
"Significant work has gone into identifying a treatment technology that can reliably remove the algae.
"As part of this work, the council's three waters team has undertaken extensive pilot testing of a filter system that hasn't previously been used at scale in New Zealand, and hasn't been used specifically to remove lindavia intermedia from a drinking water supply.
Results from the pilot testing suggest the system removes a significant proportion of algae.
"The final treatment technology will be selected shortly with the new treatment facilities expected to be operational by the end of 2024."
A little way down the Clutha-Mata Au River, the Central Otago District Council is also benefiting from the research, a joint effort by the local authorities.
The discovery of lindavia algae in Lake Dunstan put a spanner in the works of the new treatment plant for the Clyde and Alexandra water supplies.
A last-minute redesign that includes a "more expensive micro-filtration method of treatment" goes some way to explaining an almost $7 milllion budget blow-out for the project as well as a delay in its delivery.
Meanwhile, back in Wānaka there's only one short-term solution: private filters.
But individual householders must foot the bill for them - the council remains focused on investing in a more permanent solution rather than funding private filters at a household level, Mr Mason says.
Main image (RNZ/Matt Davison): The algal slime known as lake snot has clogged filters at a Wānaka laundromat.


---