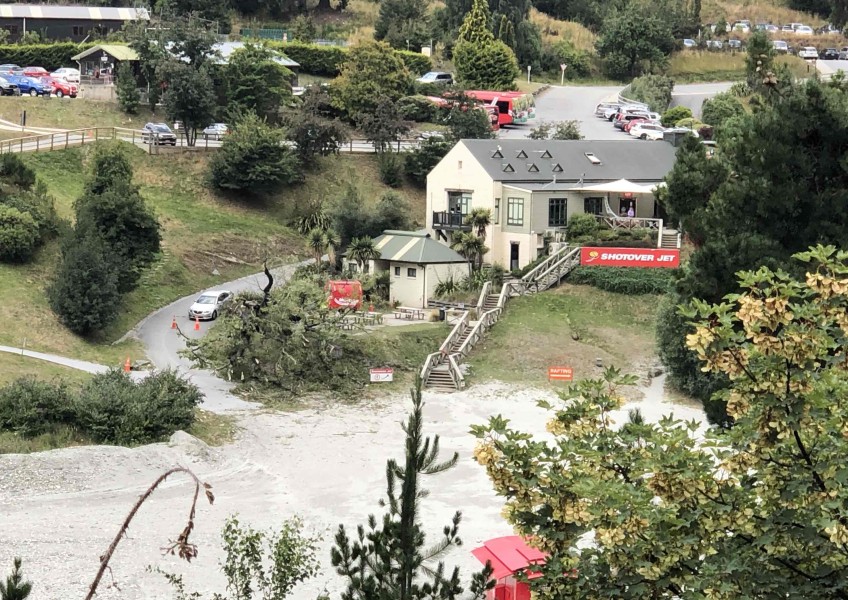 Five injured in Shotover Jet tree collapse
Jan 22, 2019
---
Strong winds have felled a large tree at the Shotover Jet base injuring five people, two critically.
Police and emergency services were called to the world famous tourist attraction around 1.00 pm this afternoon.
Three helicopters were used to transport some of the injured to hospital, along with multiple ambulances.
Two people are listed as critically injured, one serious, one person has moderate injures and one person has minor injuries.
The tree that fell in high winds is estimated to be at least 50 metres tall and was adjacent to a picnic table dining area at the western end of the main Shotover Jet reception and booking building.
One of the critically injured people is reported to have been flown to Dunedin hospital while the remaining four are being treated at the Lakes District Hospital.
Shotover Jet marketing and communications manager Kirsty Phillips is reported as saying that the five people were sitting under the tree at the time it collapsed. All were believed to have been conscious after the accident when being assessed by medical staff.
A WorkSafe spokesperson said that they had been notified of the incident and were making enquiries.
Shotover Jet river operations were suspended this afternoon and cars were being turned back at the entrance to the Shotover Jet base.


---