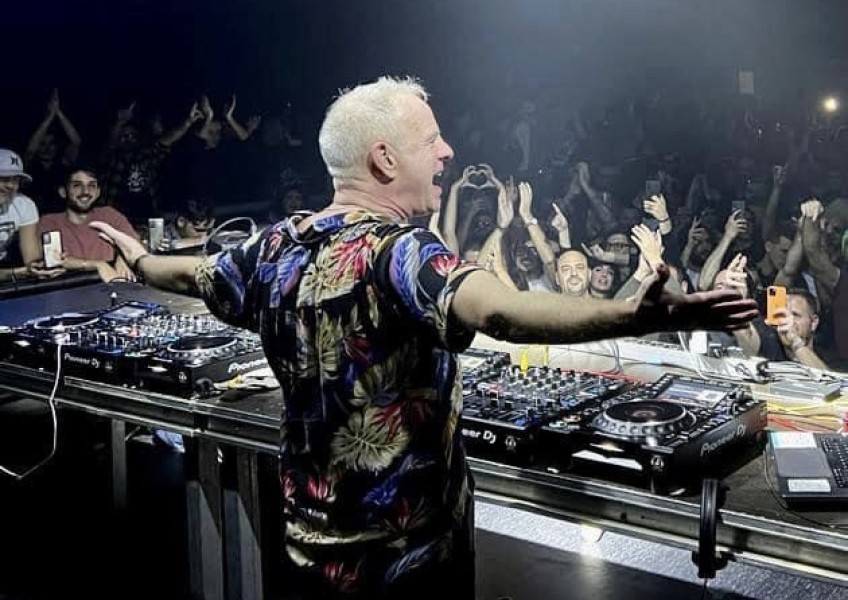 Fatboy Slim's missing Gibbston bus mystery
---
Despite initially saying there'd be busses, event organiser Endeavour Live is silent on transport options two weeks out from Queenstown's Fatboy Slim concert.
Scheduled for Waitangi Weekend at Gibbston Vallery Winery, ticket holders for the event are wanting answers on promised bus services.
One ticket holder spoken to by Crux says she contacted the organiser via Facebook at the end of October, chasing details on the previously advertised buses.
It's response: "We will be running busses in collaboration with local bus companies, more details to come in the next week or two".
Since then it's been "complete radio silence", she says.
"They won't respond to anything, I've tried emailing them - there's no phone numbers - messaging them, and other people have commented (on the events page) too saying they've messaged them and (they're) not getting a response...and they're still trying to sell tickets."
She has concerns around the remote location of the event and how revellers will get there and back safely. She says it should be a requirement of the site that transport options be sorted.
She's opted to pre-book a taxi at the return cost of $250 to and from their accommodation.
When Crux contacted Endeavour Live for comment, we were passed on to entertainment public relations agency www.818.co.nz. The company did not respond in time for Crux's deadline.
Adding to ticket holder confusion, in earlier versions of the the Facebook event page for the concert there was a link to Gibbston Valley Winery's transport page, advertising their daily shuttle.
This link has since been removed, and when Crux contacted the winery yesterday it said it was not organising the event or buses.
Greenstone Entertainment, who are hosting the Gibbston Valley Winery Summer Concert at the same venue the following weekend has organised transport to and from the venue with pick-ups in Queenstown, Arrowtown, Alexandra, Clyde, Cromwell, Wānaka and Pisa Moorings.
Showing collaboration with local companies is possible, Greenstone Entertainment has teamed up with Go Bus to provide the transport, available to concert goers who pre-purchase bus tickets for $50 return.
Queenstown Police sergeant Blair Duffy says event organisers should have a safety plan surrounding transport, and police will be in attendance at the event.
"It would be the organisers responsibility to have a traffic safety plan and I would certainly suggest the way in which people get to and from the event would certainly be part of that."
Alcohol and usually drugs are available at concerts and that will "heighten the risk" at the Waitangi weekend event, he says.
"That's why we do have security and a police presence."
However, "individuals also have a responsibility for pre-planning to ensure that they get to and from these events if transport is not provided", he says.
Main image: Fatboy Slim Facebook profile.


---