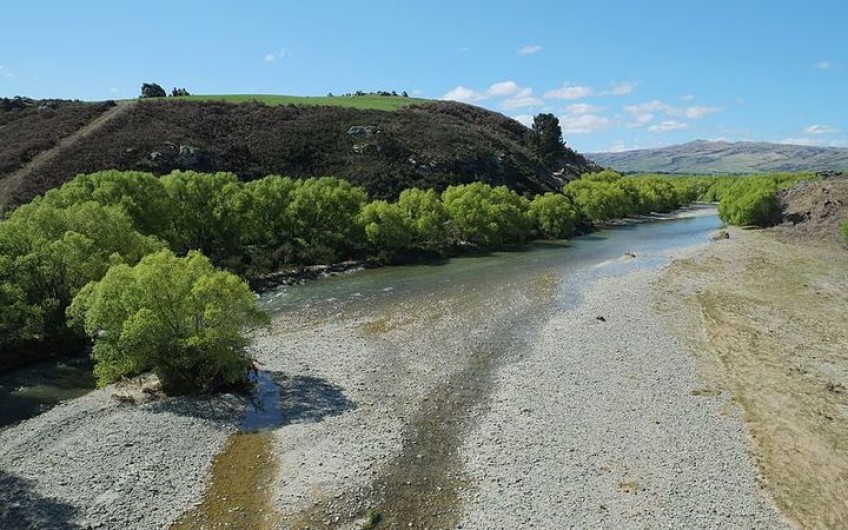 Environmentalists, farmers on ORC coup
---
Embattled Otago Regional Council (ORC) chair Marian Hobbs has been forced to vacate her role as chair at an extraordinary meeting held in Dunedin this morning.
Nine of 12 councillors voted to oust Ms Hobbs, who was elected chair by the governance body in October.
Battle lines were drawn last month, when Ms Hobbs was asked by a majority of councillors to step down, but the first-term councillor refused to do so.
The individual councillors moved as a block to challenge Ms Hobbs, whom they suggest is out-of-step with her council.
There is evidence of direct communications between Ms Hobbs, a former minister for the environment and Labour Party MP, and powers-that-be in Wellington, on issues her detractors say should have been brought to and worked through by council.
For others, at the centre of the battle: water policy.
The ORC has grappled with sorting out the issue of water permits – historic rights to water nutted out in goldmining days need updating, and there's deadline pressure to get it sorted.
Ms Hobbs, the highest polling candidate in last year's regional council election with 16,961 votes, promised change and action.
In April, at the request of Ms Hobbs and the council, Minister for the Environment David Parker, "called in" the council's Water Quality Plan Changes, referring them directly to the Environment Court in an attempt to circumvent potentially years of hearings and appeals.
The plan changes are an interim measure to give communities some certainty around water allocations, while the council knuckles down to implement a longer-term, fit-for-purpose framework for freshwater management.
Complicating things, as Covid-lockdown's grip tightened on the country, seven ORC councillors penned a letter to the chair and remaining councillors, asking for these interim plans to be set aside.
National and regional recovery from Covid's brutal economic lashing relies on "the agrarian economy and the production of food", the councillors say in the letter.
Jillian Sullivan, the secretary of the Central Otago Environmental Society (COES), says Ms Hobbs may no longer be chair but she remains on the council and prepared to work hard to protect and improve the health of the region's fresh water.
The environmental outcome will depend on the rest of the elected councillors stepping up to do the same, Ms Sullivan says.
"It depends how much all those councillors, who say they are strong supporters of the environment, do the work they're voted in to do and they're legally obliged to do, which is to protect Otago's environment for now and for the future."
She's sceptical, having watched progress made on a plan for water under Ms Hobbs' chair stalled by some councillors.
"Suddenly, they just put the brakes on. So, that's what's worrying."
It's work that should have been done years ago, and now there's further delays, Ms Sullivan says.
Fish and Game New Zealand says the attempt to oust Ms Hobbs is an example of a regional council being captured by commercial agricultural interests who do not want to improve environmental outcomes.
Ms Hobbs has become "an inconvenience" for a block of ORC councillors who wishes to "ignore national rules to protect the environment", chief executive Martin Taylor says in a statement.
"What the coup leaders are saying is that the ORC does not wish to deliver on its core functions of protecting the environment for future generations.
"The ORC coup leaders are sending a message across the country that when agricultural interests can capture regional councils, then you can slow down, frustrate or even defeat the Government's freshwater reforms."
Oturehua farmer Philippa Pope says this us-and-them take on the situation is simplistic and unhelpful.
Ms Pope and her partner Alistair McKnight are fourth-generation farmers in the valley, working land that's been in their family for more than 140 years.
She struggles with the ready image that all farmers are anti-environment, and believes most Kiwis don't see farmers as the enemy.
"Ninety-nine percent of farmers are the biggest environmentalists there are. They need to look after their land to get a return from it."
The reason Ms Hobbs lost her spot as chair today has nothing to do with water, she says.
It's about leadership.
"It's to do with her conduct as chairperson."
Asked if she'll be waiting to read the news of how this morning's meeting plays out, Ms Pope gave something of a wry chuckle.
She'll be out on the farm, she reckons.
"And, that's what the issue is. There's been a lot of this what we see as anti-farming, anti-irrigation in the media, and farmers read it and grumble about it and then think: 'Oh well, we've got to go and feed the sheep'. They just get on with it."
Read and watch our coverage of today's dramatic ORC meeting.


---