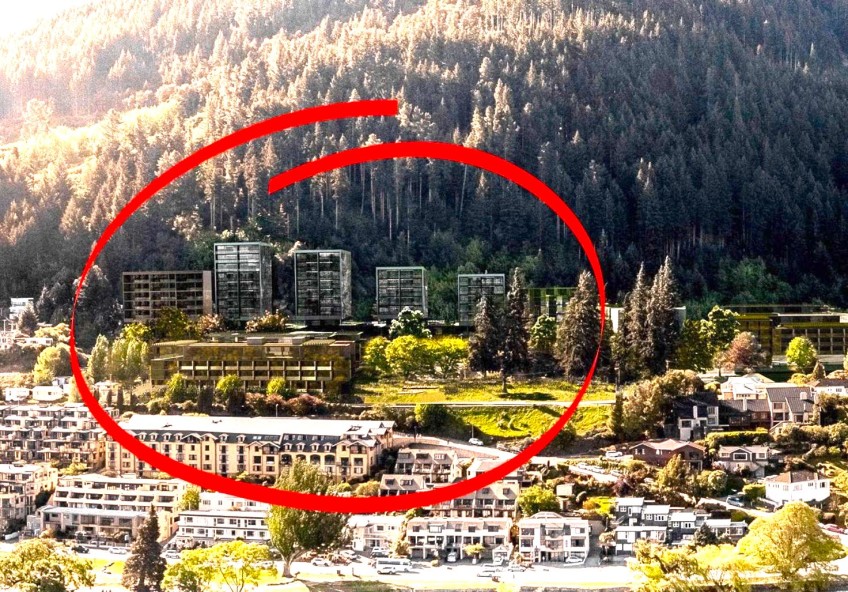 Lakeview high rise concepts released by QLDC and developers
---
QLDC has released to Crux images of the new high rise plans for the Lakeview project that replace earlier buildings that were only half the height.
QLDC's Lakeview project manager Paul Speedy has also answered Crux questions around whether the project will, with the council's support, be fast tracked through the resource consent process, avoiding the opportunity for community feedback.
Mr Speedy says Mayor Jim Boult has updated councillors on the situation. Here's his full statment:
"Councillors have previously discussed the question of building height in the Lakeview development, and the intention to increase height has been proposed by Ninety Four Feet for some time. The consent process provides for this to be scrutinised.
"The masterplan development plans available for public viewing at the Tim Wilson Gallery on Beach Street last year showed this additional height.
"The government's fast-track consenting provides for a speedier process for developments. It does not alter the level of scrutiny to which all such applications are subjected. It will be for the Minister to decide if the application meets the test in that legislation to allow it to be fast tracked. If not, the normal resource consenting process will apply.
"The stated intention of the legislation is "to fast-track projects that can promote employment, while promoting sustainable management, to support recovery from the economic and social impacts of COVID-19".
"The Mayor has updated Councillors on this matter."
The Lakeview project has become embroiled in controversy after Crux revealed last week that residents face an increase in rates due to QLDC giving the developers 20 years to pay the $75 million land purchase price, with ratepayers covering $55 million in infrastructure costs up front. The land could have been sold outright for $42 million with only relatively minor infrastructure costs required.


---