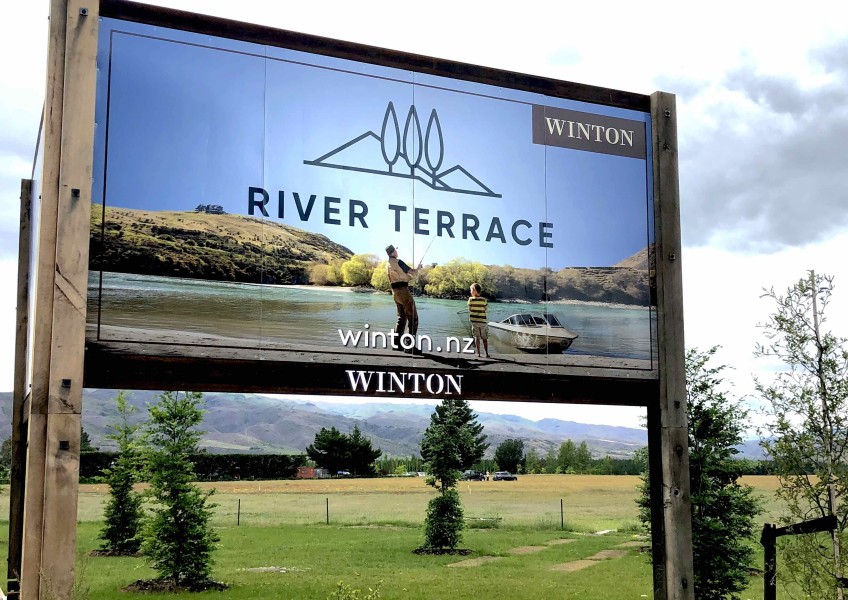 Developers in fighting mood over Plan Change 13
---
The controversial and complex battle over Cromwell's proposed new subdivision got under way today - with first blood to the Winton Group.
The developer's River Terrace subdivision will double the size of Cromwell in one hit if approved and their lawyer today told commissioners that the project was the only solution to the district's housing crisis.
"Who else is going to do it?" asked Warwick Goldsmith, representing the Winton Group. Goldsmith also took a swipe at the Central Otago District Council saying the delays in getting to the hearing stage had been "ludicrous." He also said that the expert who represented the CODC's opposition to the subdivision, David Whitney, was not independent and was the council's "Mr Planning." CODC was also described by the Winton Group as a trade competitor.
Winton's CEO Chris Meehan watched on as Goldsmith landed blow after blow.
900 new houses would be built at "lightning fast speed" and would "flood the market" in order to get ahead of the housing curve. The exodus from Auckland is linked to Cromwell said Goldsmith.
"We are a small country - everything is connected." Goldsmith praised his boss Chris Meehan as the "visionary" who had spent the time to speak to local landowners about building up to 2,000 houses "because that's the scale that Winton operates at."
Not finished with the CODC Goldsmith went on to mock their District Plan as being chronically out of date. He added, "No weight should be attached to the Cromwell Master Plan, even if it was completed."
Further argument from the Winton Group centred on public health problems linked to old housing stock and the fact that the River Terrace project was only a small fraction of the land area to be used for future vineyards and cherry orchards.
Tomorrow morning Winton CEO Chris Meehan will present his own evidence, followed by a significant collection of expert witnesses who support the subdivision. Then the residents and other groups opposed to the subdivision will get their chance to mount a counter attack for the remainder of the week.
The three commissioners have indicated they have a number of questions for Mr Meehan to answer as part of tomorrow's session.
The final outcome may not be determined for up to two months as the commissioners consider this week's evidence and make their final decision.


---