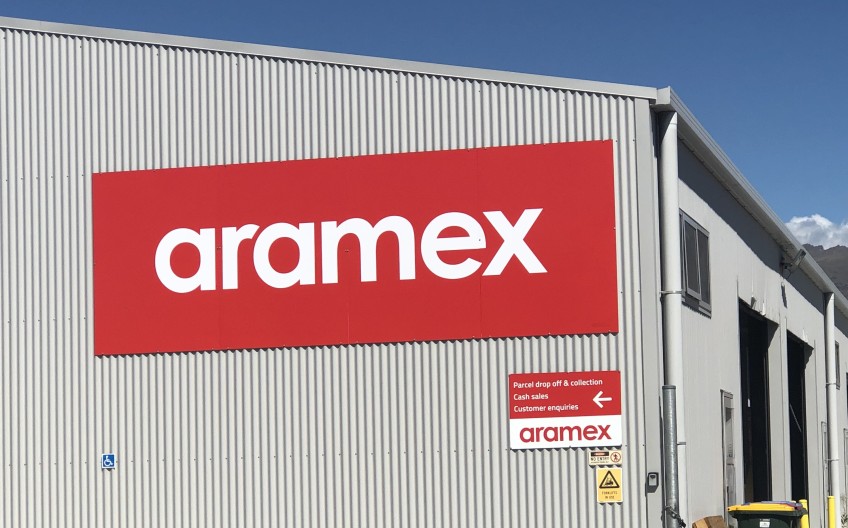 Details emerge of Aramex treatment of their local franchise owners
---
An advocate working with Aramex courier drivers has penned an open letter asking for evidence that the franchise dream the company sells of a successful business can be realised.
And he's not holding his breath he'll see any.
Peter Gallagher, the chief executive of Pro Drive, an advocacy organisation that represents Aramex courier drivers, says he reckons it's near-impossible for the franchisees to make a go of their businesses.
He's been auditing the finances of courier drivers working under the umbrella of the multinational logistics company in and around Auckland.
The paperwork paints a picture of business owners who struggle to make a buck regardless of how hard they're willing to work to make a go of it.
It's a picture Oamaru couple Lisa and Stephen Carter are all too familiar with.
They had the Oamaru courier franchise for Aramex up until September last year, when they sold it for $15,000.
That's exactly what they paid for it 11 years earlier.
Mrs Carter says she and her husband worked long hours – starting at 6am and clocking off at around 6pm most days – for a financial pay off that wouldn't have averaged more than minimum wage.
Drivers and depot managers for Aramex are franchisees, meaning each is an individual business owner and not an employee, who would have minimum wage protections, sick leave entitlements and holiday pay.
The Carters contacted Crux last week, in response to news Cromwell's Aramex operators – Queenstown's Isabel and Carmelo Garcia - were out of the business, just 11 months after taking the franchise over.
Crux has been told by Aramex a non-disclosure agreement was signed between the two parties, so Crux is unable to discover exactly what caused the pair to walk away from their new business.
That's not the case for Mr and Mrs Carter, who have talked with Crux at length about the conditions they had worked under.
Mrs Carter says they were reasonably well supported by regional logistics staff in the earlier years of their tenure, when the business came under the umbrella of a different national company.
But, more recently, those relationships deteriorated, and as both her and her husband were hit by separate medical conditions, their perilous business situation was amplified.
"When Stephen got bowel cancer in 2018, we were just a husband-and-wife team, right? I got no support from them whatsoever. I was working my arse off from six in the morning until eight or nine at night to make sure there was no freight left in that depot, and they got no complaints about my service because I put the customers first."
The "shitty" franchise earnings meant they couldn't afford to have their own employee cover Mr Carter's work, she says.
"But you can only do that for so long...And then I got sick last year and that's when we had to sell."
Mr Gallagher says the Carter's experience isn't unique.
He's heard multiple personal accounts that back up his view that franchisees are promised viable and sustainable businesses by Aramex that aren't delivered on.
Instead, they've told him of working to physical, psychological and financial exhaustion, left without adequate remuneration or support from Aramex.
Mrs Carter says in 11 years the couple received just one income boost. One year, their accountant confirmed they'd made just under $60,000 between them. During Covid, 20 percent was knocked off their fixed contract pay, with the expectation being they could claim relevant government subsidies to make up the shortfall.
"We were promised support, we were promised training, we were promised regular visits and all that stuff, of which we got none or very little."
Crux has asked, numerous times, for an interview with Aramex New Zealand. We're keen to better understand the contracts it enters into with its franchisees.
They've declined to do so.
Mrs Carter says the depot they worked out of did not have a kitchen, a permanent toilet, or running water, which could be an issue after handling suspect wet or dirty packages.
"Getting a first aid kit out of them was like pulling teeth; the fire extinguisher that's there is probably expired by now.
"The freight was coming in in bins with jagged metal edges; freight was just tossed in there.
"You know, you're trying to salvage stuff and do claim forms and everything, for no extra pay, I might add."
While the couple value the local clients they interacted with on their courier runs - Mr Carter is even still willing to jump in and help out the new owners as an excuse for a catch-up - they'd warn anyone against embarking on a franchise journey with Aramex, Mrs Carter says.
"As far as I'm concerned, Aramex can go to hell. They did me no favours, they offered me no support when Stephen got sick, I just had to do it and that was that - 'It's your franchise, it's your problem'.
"In short, we would have been leaving the $15,000 in the bank getting interest, because we got nothing from them."
Her view: if the Cromwell franchise owners walked away with none of the money they invested just 11 months ago, that doesn't sit well with her.
"Because they would have been promised the world and delivered bullshit."
Crux has written about periods of chaos at the Aramex depot in Cromwell since the arrival of Mr and Mrs Garcia late last year. Periodically, people have taken to local Facebook pages in their hundreds to complain of late, lost and damaged deliveries.
Local drivers have also contacted Crux, complaining of long days with little to show for it, and health and safety concerns.
In January, and again in July, Aramex New Zealand told Crux additional national-level staff were sent to Central Otago to help support Mr and Mrs Garcia to clear parcel backlogs and improve systems.
In 2016, Aramex, a Dubai-based logistics group, bought Fastway Couriers New Zealand, a locally owned courier company that had been operating since 1983.
According to the company's website, they paid $125 million for it.
In 2019, Fastway Couriers was rebranded and adopted the name of its international parent company.
Its network includes 18 regional franchises and more than 280 franchise partners across the country, "from Kaitaia to Bluff and almost everywhere in between".
However, the company's operating model is not without its critics – both in New Zealand and overseas.
Speaking to media as Aramex courier drivers walked off the job in protest at unfair rate of pay in franchise contracts in Sydney earlier this year, a union representative called Aramex's model "nothing short of modern slavery on wheels".
"How can this company defend a model that results in couriers working 50 or more hours a week for just a few hundred dollars after costs?" Transport Workers' Union New South Wales president Tony Matthews told a transport reporter.
"These couriers aren't asking for the world – just a fair day's pay for a fair day's work."
Here, Aramex is currently being investigated by WorkSafe, a move welcomed by the New Zealand Council of Trade Unions.
Its national president Melissa Ansell-Bridges says there's a "power dynamic" in the franchisor-franchisee relationship that makes it harder for the franchisee to raise concerns about health and safety.
In September, Newsroom's Rebecca Macfie reported on two Taupō Aramex courier drivers opting to take legal action in a bid to show they're employees not contractors.
"The Aramex literature spoke of business growth, capital gain and flexibility, but the reality is huge hours, exhaustion, poverty incomes, and tight compliance with company rules," Ms Macfie writes.
"They say they are not genuinely self-employed, have no influence over their 'businesses', and are trapped."
Crux has invited Aramex to respond to claims made about their operations. To date, they have not taken us up on the offer.
Read more:
Cromwell's Aramex operators out of business
Aramex to come under WorkSafe spotlight as drivers voice safety concerns
Aramex model 'exploitative', industry advocate says


---