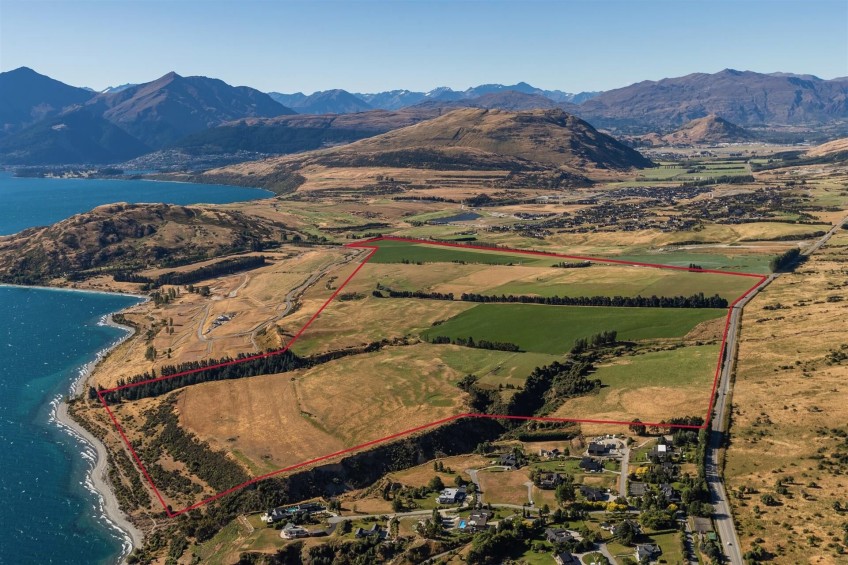 Deal done for new Q'town subdivision, up to 2,300 more homes on the way
---
The developer of Hanley's Farm has secured a neighbouring block of land and has plans for a further residential subdivision that will compete in size with its first.
RCL Group has plans to develop between 1,700 and 2,300 residential sections in a new neighbourhood sandwiched between Lake Wakatiptu and the Remarkables.
It is also committing to a multimillion-dollar infrastructure investment set to benefit not just its current rural site but others flagged for development along State Highway Six.
RCL had in October applied to the Overseas Investment Office for approval to buy the 163-hectare site at Homestead Bay.
The $70-million deal has now been given the green light by Ministers Megan Woods and Damien O'Connor.
In confirming the decision to Crux, Minister Woods says the land in question sits in Te Tapuae, Queenstown's southern corridor and one of the areas flagged by the Queenstown Lakes District Council in its Spatial Plan as a priority for development.
The land had been part of Remarkables Station and real estate agent Bayleys had said of it, "As far as undeveloped land around Queenstown goes, this is the jewel in the crown – potentially the best and last remaining large piece of development land in the entire Wakatipu Basin".
RCL says it has plan to develop in stages over the next 10 years.
It is also commiting to funding and delivering the necessary infrastructure to connect its piece of land to council services, helping to unlock smaller sites for development in the process.
The cost of this is estimated to be in excess of $50 million, and these assets will then be vested in QLDC.
In a report to the decision-making ministers, the OIO says a lack of money to invest in this infrastructure has been a "barrier to development".
The investment is predicted to create 252 jobs, 82 of which are picked to extend beyond the life of the project, the report says.
RCL's Hanley's Farm subdivision is rapidly filling up.
In its application to the OIO, RCL says it is 10 years ahead of schedule and is now expected to be completed by 2025.
Approximately 1,000 sections have been developed and titled so far – of the up to 1,750 planned for - with only 300 sections remaining unsold.
As it has done with Hanley's Farm, RCL is proposing to require land purchasers to construct a dwelling on the lot prior to any resale, and within four years.
"This has resulted in a higher proportion of owner occupiers purchasing sections in Hanley's Farm with a rapid conversion of bare section to the purchaser's principal place of residence," the application says.
But the developer's vision for the fresh land does not appear to be a carbon copy of Hanley's Farm, and it includes "the development of higher density built form within some precincts".
RCL also highlights in its application it is looking to set up a modular manufacturing plant within the Otago region to help achieve this, replicating a facility it has recently established in Melbourne.
A spokesperson for the QLDC says the land will need to be rezoned to enable any density increase, and that will require a public submission process.
In its application, RCL says it has previously successfully secured such a plan change for the Hanleys Farm development.
RCL has also indicated it will reserve 85 to 125 dwellings in its latest development to be used as rental home for the Queenstown Lakes Housing Trust.
Housing trust chief executive Julie Scott says her organisation has a good working relationship with the developer and any new stock is welcome "given the current rental crisis we are facing".
"Hanley's Farm is an established residential area with good infrastructure, so it makes sense for the rest of the wider 'Southern Corridor' to continue to be developed."
She says the developer holds on to the housing and provides it to the trust with a discounted rent, which the trust in turn passes on to eligible households on its waiting lists through its various rental programmes.
In its report to ministers, the OIO says RCL is part of the Torchlight Group and ultimately owned by Pyne Gould Corporation Limited, and George Kerr has a 54 percent interest in PGCL.
The land has historically been leased to a local farming couple for grazing sheep, but this lease has expired. The land is currently being used as part of Skydive Queenstown's operation, and it is able to continue to use the land under a lease arrangement that has been extended to April 2031, the report says.
Homestead Bay sits a little more than five minutes' drive from Frankton.
An adjacent, smaller, 27-hectare site close to the water on Maori Jack Road, available for sale at the same time, has not been part of the RCL OIO deal.
Main image (Bayleys real estate listing): The purchase of Lot 8, State Highway 6, Queenstown for $70 million by Hanley's Farm developer RCL Group has been approved by two government ministers.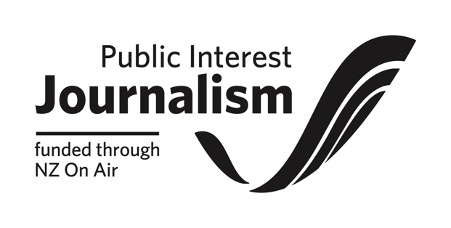 ---