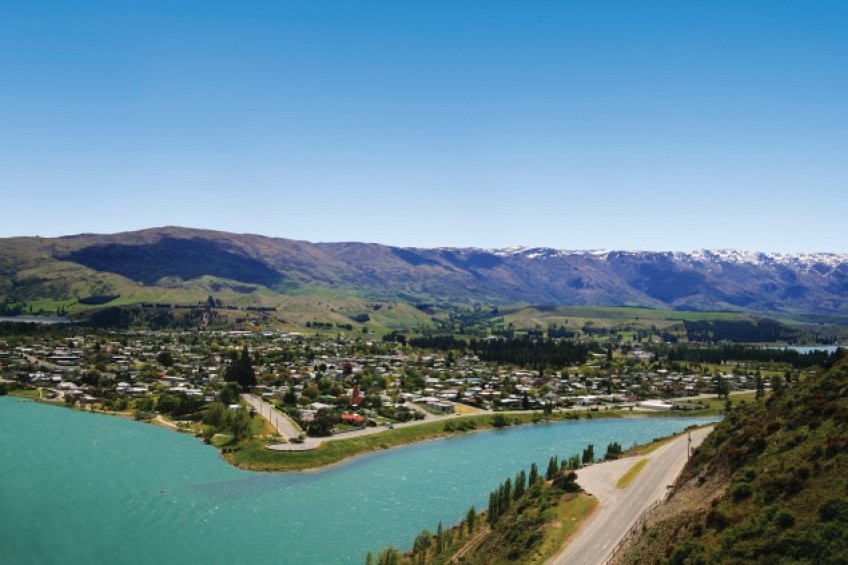 Cromwell: The coup explained
---
Crux has been active in Cromwell today getting to the bottom of what has happened at the Cromwell Community Board amidst rumours of a mutiny and a very public counter-attack from the Central Otago mayor.
Here's our full story and it centres on an emerging power struggle between Cromwell and the nearby town of Alexandra, where the Central Otago District Council is based. It's all related to a cultural gap between the way the two towns are developing.

For the past few weeks there have been rumours of dark goings-on at the Cromwell Community Board. A group, now known as the Cromwell Four, was trying to oust board chairman Neil Gillespie. In a swirl of media reports and social media posts, the truth became obscured.
Crux understands, from speaking with people in Cromwell who have knowledge of the board (but are not board members) that a majority of board members felt that Mr Gillespie, who is also Deputy Mayor of the Central Otago District, was not allowing the board members' voices to be fully heard. The members felt he was directing board decisions to pre-determined outcomes and that those outcomes were sometimes then taken beyond the scope of the actual board decision.
In particular, it was felt that Cromwell's community board view was not being represented to the full district council in Alexandra.
The board members were also uncomfortable with the regular attendance at meetings of Central Otago mayor Tim Cadogan, who is not a community board member. Crux understands that Mr Cadogan often virtually chaired the Cromwell Community Board meetings, even though he had no official capacity to do that, or any other community board function.
Mr Gillespie is a Cromwell area resident and a Cromwell ward councillor, but governance guidelines for community boards recommend that a non-councillor holds the chair role.
Dissatisfaction with Mr Gillespie's handling of community board meetings, and his very close ties to Mayor Cadogan, eventually led to the community board members, the Cromwell Four, proposing a deal with Mr Gillespie for his departure from the board's chair role.
This was to be a "face saving" option with Mr Gillespie taking on a mentor or advisory role, in order to avoid any public scandal or disgrace.
However, those talks are understood to have broken down, with Mr Gillespie deciding to stay in the chair role, even though a majority of board members were opposed to him staying.
A letter was then delivered to the Central Otago District Council CEO, Sanchia Jacobs, by the Cromwell Four. The letter laid out the proposed legal mechanism for Mr Gillespie's forced exit from the chair role. The community board members had taken specific advice from Local Government New Zealand's community board specialist.
The letter was in draft form and not signed. The legislative mechanism proposed was designed for extreme situations, but clearly relationships had become so strained that the Four felt they could not continue to operate with Gillespie in the chair.
Crux understands that the council CEO Sanchia Jacobs then passed the draft letter to the mayor, Tim Cadogan. A social media post by Mayor Cadogan says that the matter was drawn to his attention by Mr Gillespie.
Unusually, it appears that the Mayor then decided to share the draft letter with a local journalist on an embargoed basis, meaning it could not be published straight away. This was some time before the matter became public. Mr Cadogan made some attempts - unsuccessfully - to resolve the crisis at the Cromwell Community Board.
The Cromwell Four subsequently wrote a second letter to the council reiterating their request for the legal ousting of Mr Gillespie at a special meeting on September 19. This time the letter was properly signed and did not list the reasons why the board wanted Gillespie to stand down. It was a majority position and no reasons were required, according to the advice the Cromwell Four had received from Local Government NZ.
Sources have told Crux that the Mayor then embarked on an energetic campaign to "re-install" Neil Gillespie. He used local media to criticise the Cromwell Four, saying their actions were ''completely unjustified'', ''irresponsible'', ''disappointing'' and ''unfair''. The mayor also praised Mr Gillespie in glowing terms.
At this stage the stakes could not have been higher, but Crux understands that the Cromwell Four then decided to strategically back down from removing Mr Gillespie. Their point had been made and their belief was that Cromwell's voice would now be heard loud and clear in Alexandra.
The problem now is that the fallout from the entire episode, and the Mayor's subsequent media intervention, has left things much worse than if Gillespie had decided to go through with the suggested "quiet departure". He would have stayed on the community board, but not as chair. That would have made the Mayor's "virtual chair" role much harder to sustain. Now it's hard to see this group working together in any way that is either efficient or collegiate.
The entire debacle has focussed attention though, on where it needs to be – the relationship between Cromwell and Alexandra. It's not unusual for towns to develop in different directions. Queenstown and Wanaka would be a classic example. But different towns need to learn to work together – to respect each other's voice. The Cromwell Four may well have started a chain of events and may result in the next Central Otago mayor being from a town other than Alexandra.
Read: Board member Robin Dicey details exactly why he wanted Neil Gillespie out.

---