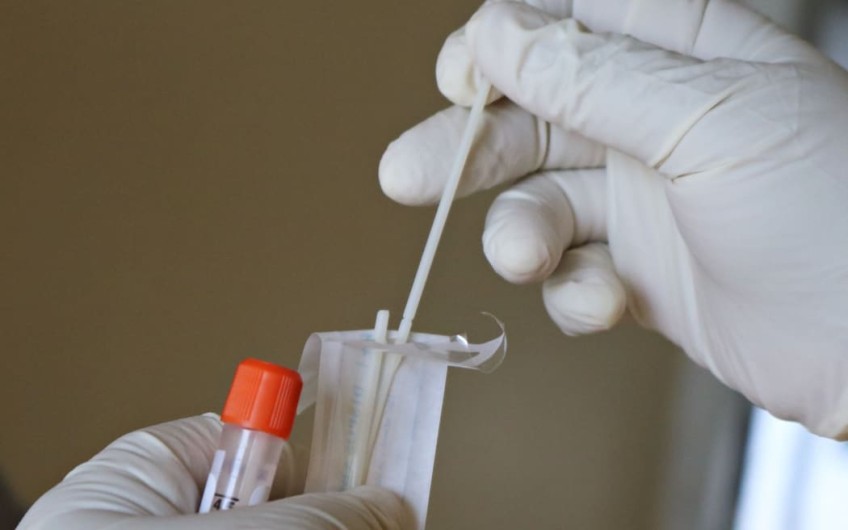 Covid-19 update: Visitor restrictions lift at Dunedin Hospital
---
Dunedin Hospital has reopened its doors to visitors after close to a week of restrictions in response to a Covid-19 outbreak, while across the country there continues to be high numbers of new cases of Covid-19 and new variants.
At 2pm, visiting restrictions that have been in place at the hospital since last Thursday were lifted, and normal visiting hours will now resume, with strict controls to protect vulnerable patients from Covid-19 exposure.
"Strict infection, prevention and control measures will continue to be in place with door screening of visitors and visitors being required to wear a surgical grade mask for the entirety of their visit," a statement from the Southern District Health Board says.
"Patients will continue to only be allowed two nominated visitors per stay with the exception made on compassionate grounds."
The Ministry of Health says there have been 587 new cases of Covid-19 reported in the Southern region today; around the country, the figure is 7,050.
It brings the seven-day rolling average of community case numbers today to 6,035 - last Wednesday, it was 6,893.
A further 24 people have died with Covid-19 - five of them in the South.
Three people were in their 50s, two in their 60s, five in 70s, seven in their 80s and seven were aged over 90.
There are 361 people in hospitals around the country with the virus, 14 of them in intensive care.
This afternoon, the Ministry of Health's chief science advisor Dr Ian Town provided a briefing on what surveillance measures are being used to monitor new variants of Covid-19 in the country.
He says there continues to be further waves of Omicron around the world: "New Zealand has been experiencing exactly the same thing with additional subvariants being detected over the recent weeks.
"There is a small chance that in the future a more aggressive variant may be found in New Zealand but in general we will have seen that emergence overseas and that's where our international surveillance plays an important part."
Case numbers remain high, despite peaking earlier in the year, and the health system will continue to feel the pressure as winter colds and flu cases increase, he says.
The country's current orange settings, which focus on protection and surveillance, will be reviewed next week, he says.
The ministry's chief testing advisor Kirsten Beynon says, while Omicron continues to circulate in the community, "open borders will bring new variants".
Many countries had stopped testing at borders, she says, but "in Aotearoa, we are maintaining a high level of testing at our borders".
People crossing the New Zealand border self-test on days 0/1 and 5/6.
Ms Beynon says the numbers are encouraging. For example, of the 37,000 people who arrived in New Zealand in the week ending June 5, "75 percent completed and reported two RATs".
"Of the people tested, approximately 2.3 percent were positive for Covid-19."
About a third of the positive new arrivals were getting PCR tests for whole genome sequencing, Ms Beynon says.
The country is building its whole genome sequencing capacity, she says.
Meanwhile, a surge in Covid-19 and winter illnesses is behind staff absences going "through the roof" at some Christchurch and Auckland schools, forcing principals to roster particular year levels home or ask families to keep children away.


---