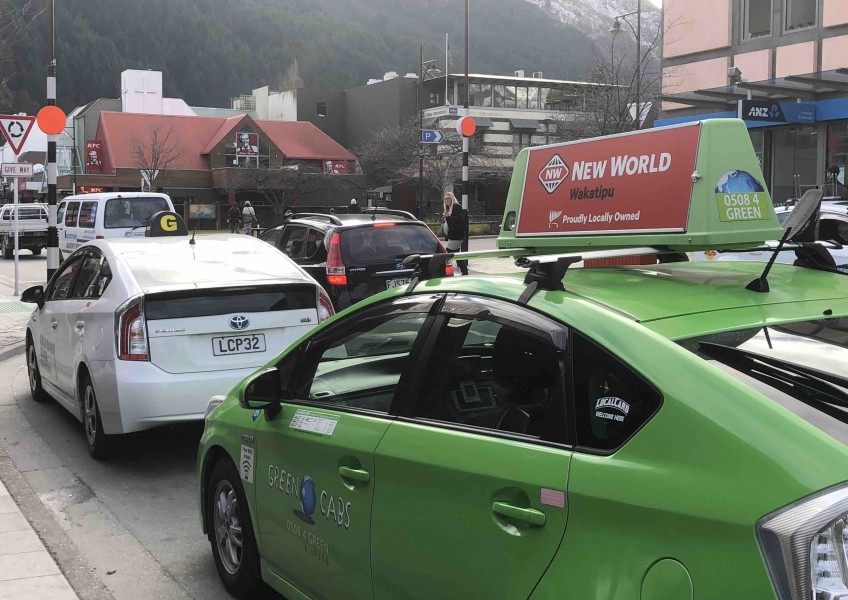 Council attempts to control taxi chaos
---
The Queenstown Lakes District Council is poised to clamp down on increasing chaos in the Queenstown taxi industry.
Crux has learnt of systemic overcharging by some unregulated taxi companies and even one case where a driver who had been dismissed over an alleged indecent assault ended up working for another local company within just 48 hours.
The Council has limited powers to control rogue drivers but plans, as an initial step, to limit access to the town's taxi ranks.
Mayor Jim Boult told Crux "While our bylaws can't override the regulations, we can manage access to taxi ranks on certain preconditions. Both our locals and our visitors need to be completely comfortable getting into a cab at any time of the day or night, secure in the knowledge that they are safe. This has been a key level of assurance which the new national regulations undermine."
The initiative has been welcomed by Grant Scannell who is Managing Director of Queenstown Taxis and also the South Island representative of the NZ Taxi Federation.
"This is a good start, but the next step we want to see is full branding, company contact details and fare schedules on all taxis in Queenstown. Customers have a right to know what the charges are going to be and who to contact if something goes wrong. The three big companies in town - Queenstown/Blue Bubble, Green and Corporate - all do this, why shouldn't the rest? On top of that we have security cameras and insurance - we want to see more health and safety attention paid to the industry so everyone is operating to the same standards."
Mr Scannell confirmed to Crux the incident involving an alleged indecent assault. He sacked the driver immediately even though the woman involved decided not to file formal charges with the police. The incident was also reported to NZTA, but due to inefficiencies and backlogs within NZTA, the driver was able to get a job almost immediately with another Queenstown company. Mr Scannell says that had he not pushed hard and persistently that driver might still be working as a taxi driver in Queenstown.
Grant Scannell also says that overcharging by some companies in Queenstown continues to take place, especially when passengers have had a few drinks. $80 from the town centre to Fernhill (three kilometres - 5 minutes) has been reported with the same journey even costing one passenger an astounding $250.
Mayor Boult says he's aware of a number of complaints from both tourists and residents who have been fleeced by local cab companies.
"It concerns me greatly that deregulation has lessened the barriers to this type of activity, and while this might not be an issue in larger communities, it can lead to a position here where Queenstown visitors become easy prey for unscrupulous operators which can ruin their impression of NZ."


---