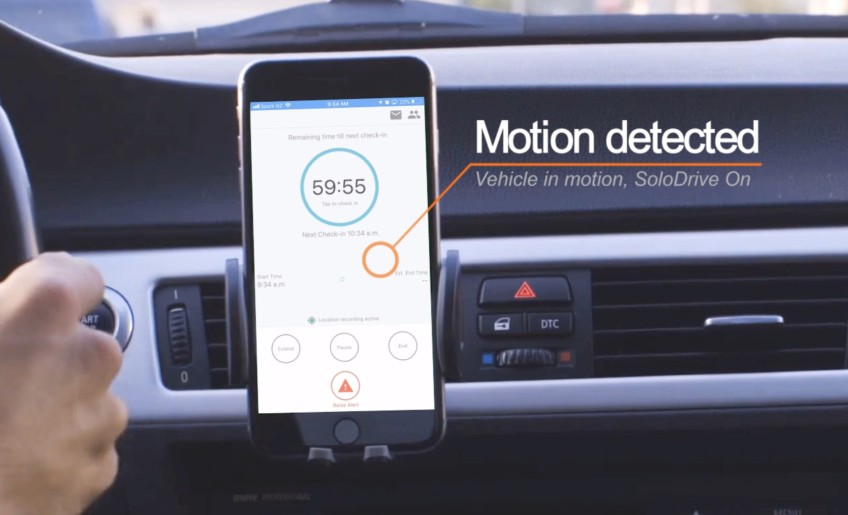 Company proposes NZ tech solution to rental car safety
---
A Christchurch company has a world leading data tracking product that it has told Crux can help solve rental car driver behaviour problems - in real time.
The company, Vault, has 80 staff and has been trading for 11 years with the main product being software that can track movement for Health and Safety purposes.
Vault approached Crux after seeing our petition calling on rental car companies to take responsibility for their drivers in the Southern Lakes district.
The app based product could alert a rental car company if a rental driver was going too fast, or too slow, was making unusual manoeuvres or going around a roundabout the wrong way. An improvement to the product that will be finished in the next few weeks will even be able to alert a rental car company if one of their cars is on the wrong side of the road.
Crux spoke with Vault's head of sales Verdon Kelliher, a former Samsung product development executive. "Rental car companies could set their own limits for speed and other road behaviour. Then they would get an automated alert which would be easy to pass on to police, along with the precise vehicle location. The data is encrypted and admissible in court."
Mr Kelliher has said that he and his company would be very interested in speaking with the Rental Vehicle Association and being part of the public forum being organised for Queenstown. Mayor Jim Boult says he expects to have details soon regarding his talks on this issue with police and other agencies.
Vault has supplied Crux with a summary of the system benefits.
Mobile phone based application (Apple & Android)
Uses the sensors within the mobile phone to operate
Detects speeding (soon it will detect if a vehicle is not in the correct lane)
Detects handling of mobile phones, i.e. distracted driving
Detects poor driving, i.e. hard braking, hard turning etc
Detects crashes and sends instant alerts to monitoring center
Comes with a web based management console allowing visibility of as many drivers (up to tens of thousands) at once with issues prioritized to the top of the screen
Can be self monitored by the company or via the use of a professional monitoring company (ADT and SurePlan in NZ)
Upon drive conclusion, the Driver receives a pop up notice on their screen with a score out of 100 (perfect drive score). Points are deducted for speeding, phone use etc. Also received is a detailed map of their route taken
SoloDrive provides detailed reports via the management console of each drive including locations on a map where speeding, mobile phone handling etc took place. These records are stored securely in the Azure cloud forever which is good for historical investigations
The Vault product could be installed (temporarily) on rental car drivers' smart phones and could be licensed in bulk to the rental car companies. The current single user licence for the software is around $19 per month.
This video explains how the product works.
Crux will have further updates on the public forum soon.
A link to our rental car safety petition is here.


---