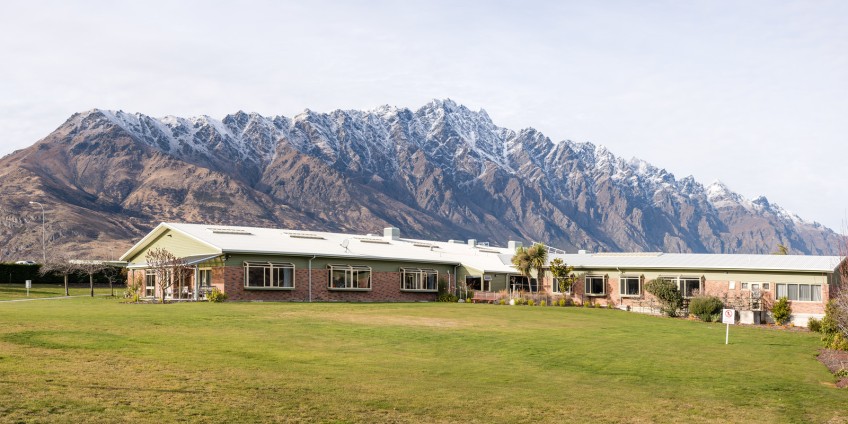 Civil Defence boss slams "ridiculous" hospital plan
---
The man responsible for handling major emergencies in the region says that the plan to add only three beds to Queenstown's hospital over the next seven years is "ridiculous". The hospital will also remain without surgeons or an operating theatre.
Chris Hawker heads Emergency Management Otago and says he has not been consulted by the Southern District Health Board (SDHB) on the expansion plan. He says Queenstown and Wanaka could be cut off for weeks in the case of a major earthquake.
Hawker says the overdue Alpine Fault earthquake is one of the most predictable on the planet, happening every 300 years based on 8000 years of data. The last big alpine quake was in 1717.
According to Hawker, the New Zealand Army does not have the ability to get a field hospital to the Southern Lakes region within a week and "we're likely to get help from Australia as quickly as we could get it from this country".
GNS data suggests that when the Alpine Fault ruptures, landslides along the fault line would involve one billion cubic metres of rock covering an area of up to 30,000 square kilometres. Some models suggest that even Milford Sound could disappear as a result of massive rock falls at the southern end of the fault.
A GNS software programme called RiskScape is being used to forecast possible fatalities and casualties, but so far the "results are not clear". Most estimates put casualties in the thousands and deaths in the hundreds.
"There would be up to 60,000 tourists in the area. Many of them would be driving through steep gorges, up in the mountains, on the Milford Road, or on river trips. All the very worst places to be in a major earthquake," says Hawker. These are also exactly the locations so heavily promoted to the millions of tourists who visit the region each year.
"We'll be judged internationally not by the fact we had a major earthquake, but how we handled it. We'll be judged not by what we did do, but what we didn't do. Our reputation won't take such a beating if we are clearly well prepared and we have put the right facilities in place."
Asked how well prepared the Southern Lakes region is on a scale where 10 is excellent and one is extremely bad, Hawker answers after a thoughtful pause.
"I'd say we are at either four or five."
SDHB officials say they have confidence in a civil defence plan that will see virtually every South Island hospital assisting with a major earthquake emergency. #


---