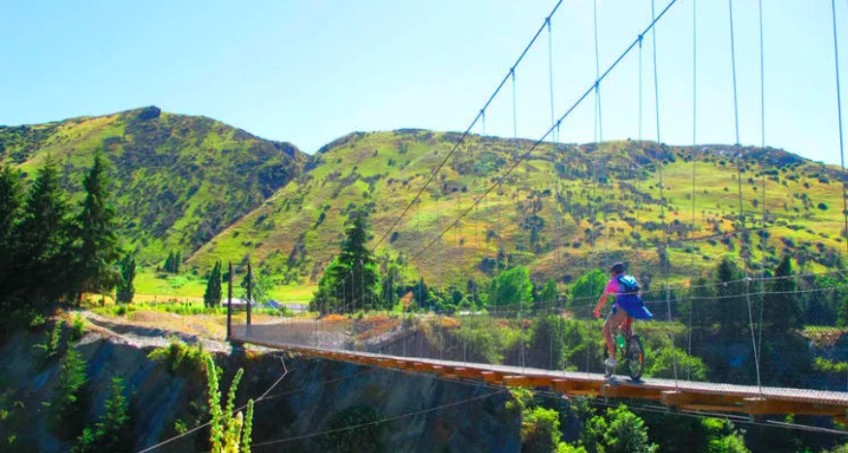 Central Otago linked by cycleways by 2025
by Eileen Goodwin - Aug 23, 2018
---
Backers of the $26.3 million, 530km Central Otago Queenstown Trail Network cycle trail can't say how long it will take to build the complicated project, largely because of potential difficulty securing access to private land for easements.
Central Otago Queenstown Trail Network Trust chairman, Stephen Jeffery, says there are too many uncertainties to estimate a finish date.
"Personally, I have been through the process before, and there are too many unknowns to indicate a completion time," he says.
He rejects a local rumour that connecting Wanaka to Cromwell – the final stage – could take up to seven years, saying it won't be that long.
Earlier this month, Tourism Minister Kelvin Davis confirmed the Government's contribution to the project - $13.2 million.
To be constructed in five stages, the project will link Queenstown to the Otago Central Rail Trail and will include 122km of new cycleway. It will also link the Roxburgh Gorge Trail and the Clutha Gold Trail.
Stephen Jeffery says "the project will also address a bottleneck that inhibits cyclists from riding the entire Roxburgh Gorge Trail and continuing through to the Clutha Gold Trail (Roxburgh Gorge Links)."
The trust has secured easements for stage one, Cromwell to Clyde, lodging a resource consent application with the Central Otago District Council.
"As part of this process the trust has had to complete geotechnical, archaeological, botanical and landscape assessments, all of which are now complete," Stephen Jeffery says.
"Iwi have been kept informed, representatives from the trust having recently attended meetings in Invercargill and Dunedin updating local runanga."
The trail's other funders are the Central Lakes Trust and the Otago Community Trust.
Kelvin Davis says the new cycleway will draw people away from the main tourist spots to better spread visitors throughout the region.  
The number of people riding the trail is estimated to be 174,000 by 2032 and it's expected to create 329 new full-time jobs.
Main image: the Edgar Bridge on the Queenstown Trail.

---