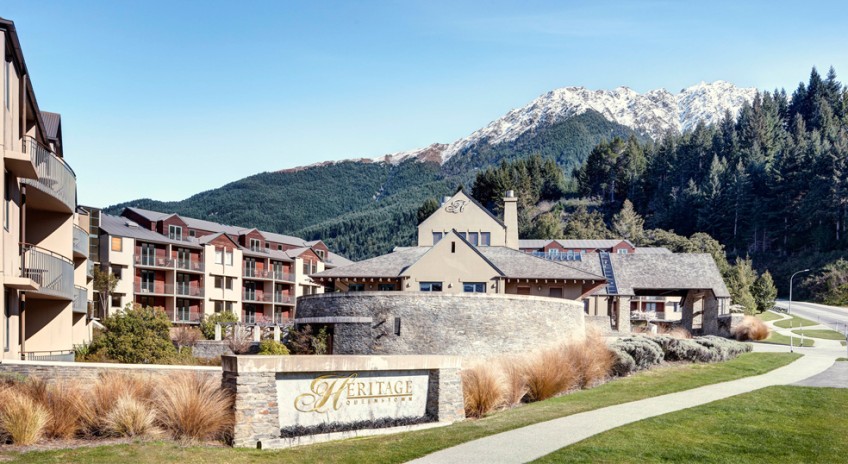 Bed tax battle escalates. Government says it's about tax not tourism.
---
Mayor Jim Boult's campaign for a local bed tax looks like it will need to shift from Tourism Minister Kelvin Davis to Revenue Minister Stuart Nash.
And, making the task even harder, the Mayor will need to show that he's got the community and local tourism operators on side.
Questions from Crux on a Southern Lakes bed tax were referred from the Tourism Minister's office to the office of Stuart Nash, the Minister who handles Revenue and Tax.
Nash' office highlighted the process that Auckland has just been through to secure a regional fuel tax. In addition, after taking advice from Inland Revenue, the suggestion was made that a change to the Local Government Act might be necessary before Queenstown and Wanaka could benefit from a direct tourist tax based on bed nights.
Mayor Boult's preference is for a $10 night bed tax that he claims could raise up to $45 million each year. He's dismissed the Government's proposed border tax as being potentially "worthless" to the district due to the need to share the proceeds between the Department of Conservation and tourism locations throughout the country.
Central Government has historically been extremely reluctant to allow any type of special local tax collection preferring to keep the power for revenue collection and distribution firmly focussed on Wellington.
Jim Boult's argument is that Queenstown is a special case with a tiny number of ratepayers being asked to support massive tourism related infrastructure costs linked to over three million visitors a year.
The Mayor's campaign for special Government tourism funding is developing into an epic battle between local and central Government.
Trouble is also developing locally where smaller accommodation providers are concerned that a bed tax of $10 a night, possibly per person, could hit their businesses hard and stop tourists coming to the resort. The owners of Villa Del Lago on Frankton Road, Nik Kiddle and Charlotte Mill, went on the attack this week, lobbying for alternatives to a bed tax such as a share of the local GST take. Crux understands that such a move involving GST would be even harder to introduce than the bed tax proposed by the Mayor.
Nik Kiddle told Crux "We'd have to look carefully at the numbers, but with the bed tax figures that are being tossed around at the moment we'd be put into liquidation - we'd be too expensive." Charlotte Mill added "We'd prefer a seat tax if we can't get a share of GST. Restaurants, the gondola, buses, jet boats - they all benefit from tourism and all involve someone sitting on a seat. Why not tax every tourism ticket sold .... and not focus on accommodation providers who rely on slim margins to survive?"
Jim Boult claims to already have the big hotel operators on board, a fact confirmed to Crux by Brian Howie, the chair of the Tourism Industry Association's local hotel group, made up of around 27 general managers of the large hotels.
"We met a couple of months ago and recognised as a group that more money needed to come into the district to pay for infrastructure, regardless of whether it was a bed tax or another mechanism."
Crucially Jim Boult offered the major hotels a deal at that meeting where they would be compensated for collecting a bed tax through a rates reduction - potentially around 3%.
Brian Howie told Crux that the large hotel operators were broadly accepting of the Mayor's position and would try to support him, regardless of the collection mechanism.
Howie also accepted that a way needs to be found to consult with all accommodation providers in Queenstown including the medium to smaller operations like Villa Del Lago.
In the meantime there are clues to the hurdles that the Mayor and the QLDC face in getting a bed tax organised. The Auckland Council had to prove community support for its local fuel tax and then get support from both the Ministers of Finance and Transport before changes to the Land Transport Act were made. Here's the crucial letter sent from Auckland Council to Government in November last year to get their regional fuel tax moving. Not a simple process.
Crux has approached Local Government NZ for comment on this story and will write a follow up next week.
Mayor Boult is clearly finding the process frustrating. When told by Crux of the shift in Government emphasis from Tourism Minister to Revenue Minister he said "I've written numerous letters to Government on this matter. It is up to them to pass correspondence between different ministers."
The Revenue Minister's office told Crux they had seen none of the letters from Jim Boult on the subject of a bed tax or additional funding for tourism infrastructure.


---