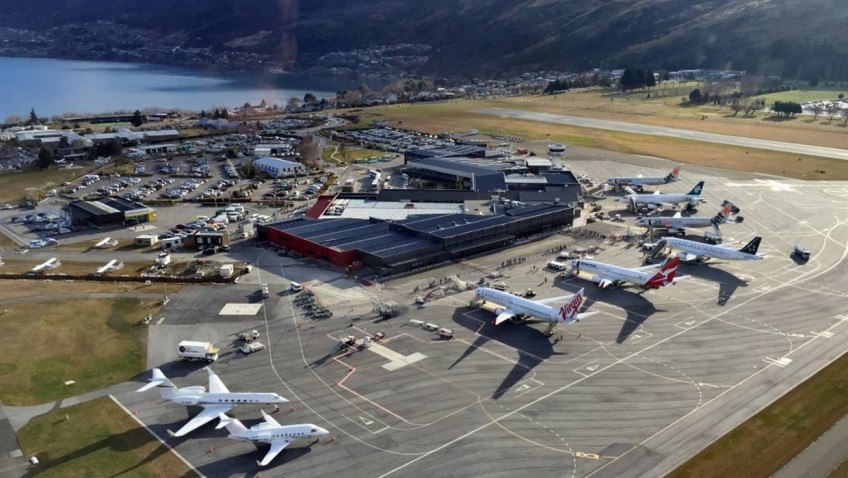 Airport Survey - majority against expansion, critical of communications
---
In the biggest survey of its kind on airport expansion both the Queenstown and Wanaka communities have delivered a resounding "No" vote matched only by the high level of criticism of airport and council communications.
The Crux Ultimate Airport Survey was conducted online over a two week period and asked both Wanaka and Queenstown residents a series of questions centred on airport expansion, the environment and tourism infrastructure. 1,346 people responded with IP and email addresses being used to avoid multiple submissions.
In Queenstown over 50% of 895 respondents voted for either no expansion at all or expansion to be stopped within the current noise boundaries. Only 7.49% supported the Queenstown Airport Corporation's current "demand driven" plans and 18% wanted the council and QAC to look at moving the airport to a new location.
In Wanaka the results were even more opposed to the level of airport expansion proposed by QAC. 72% were opposed to either any expansion or expansion beyond non-jet regional flights. Only 7.82% supported the larger scale "demand drive" jet aircraft model being planned by QAC. Almost 18% supported limited jet traffic from a new expanded Wanaka airport. 908 Wanaka residents took part in the survey.
When asked for the reasons that respondents held their views on airport expansion there was very strong support (73%) for protecting the environment and avoiding the negative effects of over tourism, noise and congestion. 1,346 people from Queenstown and Wanaka took part in answering this question. 13% said that the need for more tourists and a stronger economy backed their view while 7.5% cited the need for convenient local air travel.
Perhaps the strongest responses came when people were asked to rank the amount and quality of communication from the QAC and QLDC. 66% voted Poor or Very Poor.
Crux also asked if people had faith in the new social, economic and environmental consultation announced by Mayor Jim Boult along with a temporary freeze on airport expansion. Most either answered No or that they needed to know more. Only 12% answered "Yes."
Crux asked people to identify their current status with just under 50% falling into either the business owner or self employed categories - 8.6% classified themselves as being owners of a tourism business.
Crux asked the Queenstown Airport Corporation's Colin Keel and Mayor Jim Boult for their responses to the Crux Ultimate Airport Survey. Mayor Boult elected not to respond and the QAC provided us with the following statement from their Communications boss Sara Irvine.
"QAC has committed not to seek to expand the noise boundaries at Queenstown Airport or to introduce scheduled services at Wanaka Airport until both the independent economic and social impact assessments of future airport development and district spatial plan, currently being undertaken by QLDC, are completed. Until that time. QAC will not be in position to complete and share the proposed airport master plans, as our long-term planning must support and align with QLDC's work. The proposed airport master plans will be shared publicly once completed, and the community will be asked for their feedback and to contribute to the process."
Crux Mayoral polls currently show that Mayor Jim Boult might be suffering from community push back related to airport expansion.

On a Crux Facebook poll Mayor Boult leads Nik Kiddle by only three votes - 128 for Boult and 125 for Kiddle. In a separate Crux web survey Kiddle leads Boult 86 to 73.
Watch our video profiles of both Jim Boult and Nik Kiddle below - they both discuss their views on airport expansion in detail.
Jim Boult
Nik Kiddle


---