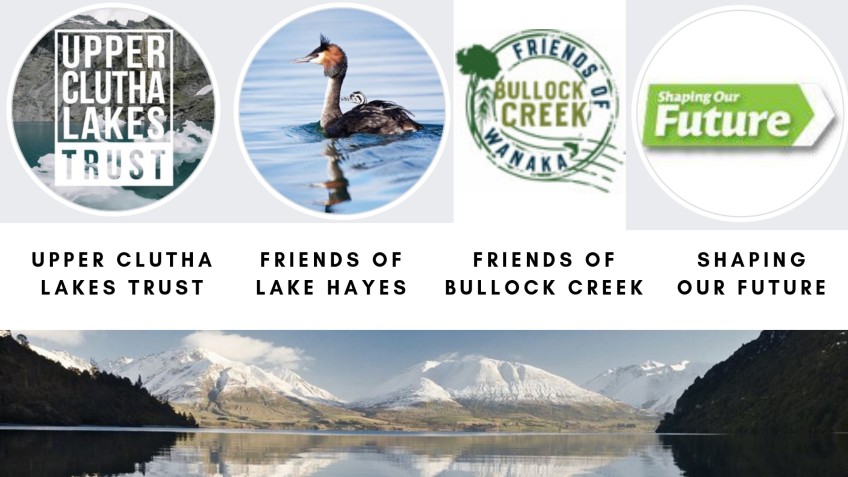 Advocacy groups combine forces for Water Forum
Jan 21, 2019
---
The four main Southern Lakes water quality advocacy groups will come together to ask formal questions at the Crux Water Forum on January 28th.
Each group will be preparing a formal question for the five forum panelists - Dr Mike Joy, Mayor Jim Boult, Otago Regional Council Chairman Stephen Woodhead, ORC Environmental Resource Scientist Rachel Ozanne and QLDC Chief Engineer Ulrich Glasner.
The local water groups are:
Shaping Our Future
Upper Clutha Lakes Trust
Friends of Lake Hayes
Friends of Bullock Creek
The question from each group will be sent in advance to the panelists so that full answers can be researched. Ten minutes has been allocated for each panel answer.
The event schedule is split in to three parts.
Presentations from the five Panel Members. 30 minutes.
Formal Question from each of the four advocacy groups - 10 minutes for each panel answer. 30 minutes.
Questions from audience members. 30 minutes - more if required.
The event starts at 5.30 pm at the Queenstown Memorial Centre on Monday, January 28th. Tickets are free but should be reserved via the Crux Facebook event page or by email to [email protected]


---