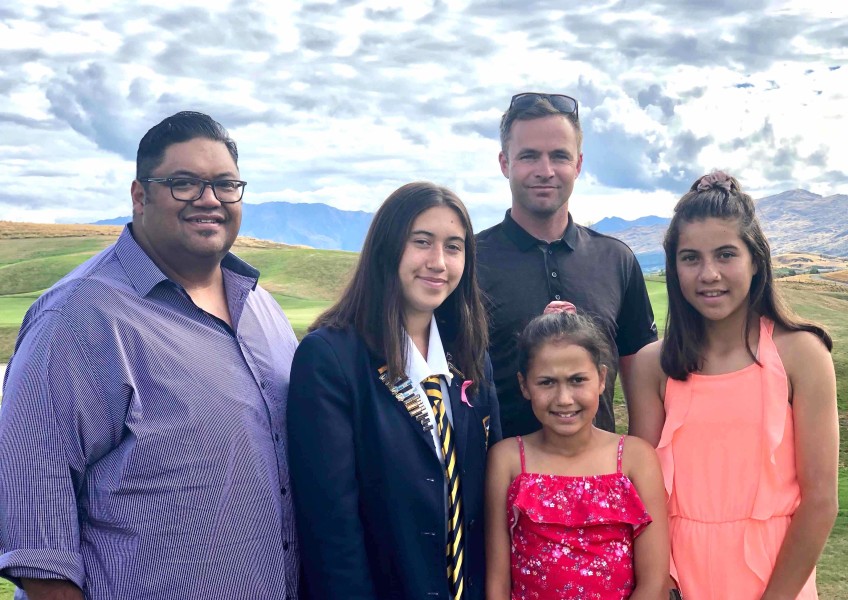 A Legacy for Kate
---
The Kate Moetaua Endowment has been formally announced as the winner of The Hills/Crux Charity Day project.
Voting closed on Friday with over 3,300 votes being cast by the community.
Local teacher Kate Moetaua died tragically last year leaving behind husband Teaukura and their three daughters - Anika, Aya and Malia.
The Kate Moetaua Endowment has been set up by the Wakatipu Community Foundation to support Kate's wish for the youth of the district to be supported in the fields of sports, culture and the arts.
The Hills golf course is planning to raise around $30,000 for Kate's fund on April 6th at their annual Charity Day where funds are generated via entry fees, social functions and auctions.
Speaking to Crux at the announcement, The Hills Director of Golf Craig Palmer outlined the planning process for April 6th, including a potential opportunity for members of the public to play as part of the Charity Day golf competition.
Crux will be covering the lead up to the Charity Day, with full coverage on the day.
All of the entries and the community vote result can be seen on the Crux Charity Day page.
Main Image: Teaukura Moetaua (T), Anika Moetaua, Craig Palmer, Malia Moetaua and Aya Moetaua.


---