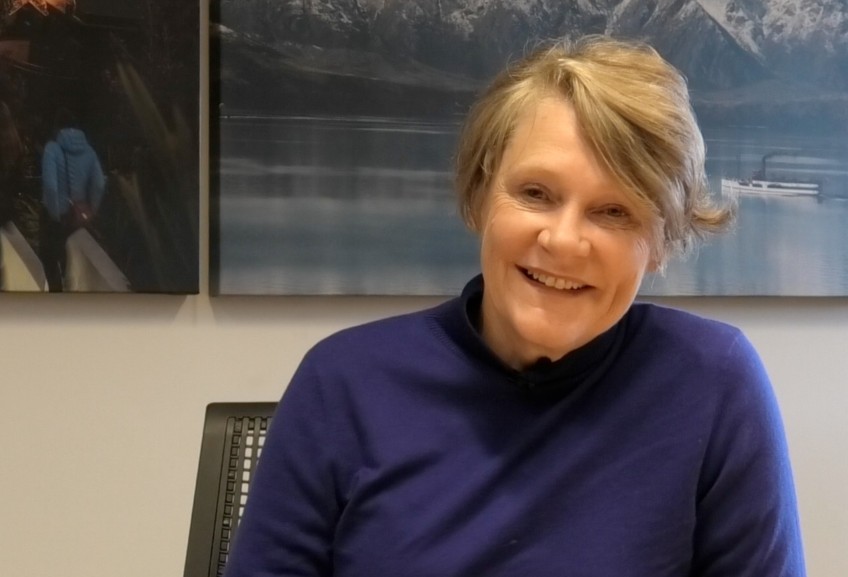 A farewell from outgoing Q'town Chamber CEO Anna Mickell
Jun 30, 2020
---
From outgoing Queenstown Chamber of Commerce CEO Anna Mickell. Anna made herself redundant when she realised the Chamber could no longer afford her services as a result of the impact of Covid-19 on the local business community.

Well, it is my last day, my last CEO update, and I am feeling very sad.
Working for the Chamber has been such a great job. After over 30 years in health, logistics and publishing, what a gift to learn from experts in transport, tourism, power, economic development, labour force management and politics. I thank them all.

Covid gave me an opportunity to work closely with those delivering care and support to our communities, bringing me closer to the front line, something that I have not had the privilege of doing for a good few years. It felt a bit like coming home.

But, sadly, the business community is, for a few years, going to be smaller. The Chamber board and I knew that we needed to also right-size the Chamber's executive to ensure that they were able to contribute to Queenstown's recovery over the shorter and longer term. It was a tough decision, but I don't need to tell you that. These types of decisions are being made in every business across the rohe.

I am heading back to health, for a bit. PHARMAC has employed one of my companies to develop a suite of digital resources for primary care clinicians. We will be focusing on improving access to medicines for marginalised populations in Aotearoa. I am taking with me a much-improved understanding on travel demand and stakeholder engagement frameworks, which I am already using in this new role.

I tell you all this, because if you or a loved one are facing a change-up in your life, you will be surprised what your past experiences can contribute to your future. Collect them up, put them in a basket and offer them to others in other, new ways.

The Chamber will be launching tonight a new membership, supported by Westpac NZ, aimed at business managers and team leaders who have been made redundant during the last few months, as well as business owners who have hibernated or closed their businesses, and wish to remain connected to the business community. The talent and commitment of this group is essential to Queenstown's recovery. New ideas and ways of working come out of working together, sharing ideas, and supporting each other. This membership aims to help people be a part of this. Spread the word!

I will be staying as a member of the Chamber; the combined business voice and mutual support is more important now than ever. I urge you to continue to support your Chamber over the next year and look forward to seeing you at the Chamber networking and education events.

Kindest regards
Anna
My cell phone number remains the same. My personal email is spannamickell@gmail.com.

---