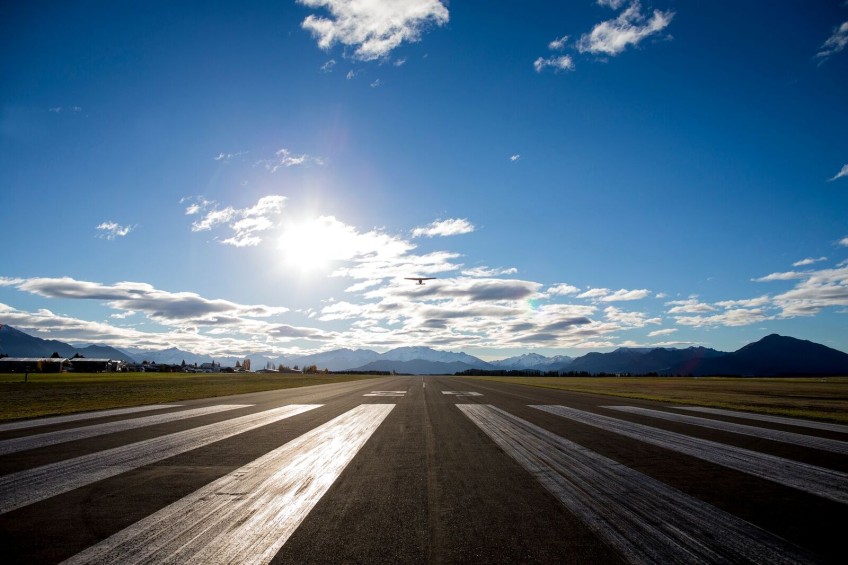 $850,000 council spend on Wānaka Airport - increased commercial use?
---
Concerns over increased commercial use of Wānaka Airport, linked to a Queenstown Lakes District Council planned spend of almost a million dollars, have been raised by Deputy Mayor Quentin Smith after details emerged of a potential change to airspace that could significantly affect airspace users.
Copies of a report are circulating in Wānaka that suggest the airport may be the focus of a change to more tightly controlled airspace linked to increased commercial activity.
Deputy Mayor Quentin Smith told Crux today that he did not know who the report had been commissioned by but that his concern is that the community needs to be consulted before any decisions are made about airspace use.
"Before we make any plans for Wānaka Airport use or strategy we need to know what the community wants.
"The airport is currently used by recreational, air sports and commercial operators. Who gets priority is a decision for the community to make."
"Regarding the Wanaka airport planning council is doing the right thing by investing in planning and consultation and I support that. This is consistent with what the community and the Judicial Review demanded. Council is committed to meaningful engagement on the airports future and that's encouraging.
"Council is also in the early stages of establishing a Wānaka airport liaison group which has also been requested."
Councillor Smith's comments follow a High Court judicial review two years ago that found the QLDC had been "evasive and misleading" in failing to properly consult the Wānaka community on airport expansion.
Crux understands the airspace report may be linked to Civil Aviation Authority concerns over increasing commercial traffic in Wānaka, both now and in the future.
Recently an Air Chathams ATR flight fuelled speculation that more, and larger, aircraft might make regular use of Wānaka as a result of increasing congestion at Queenstown Airport.
In the meantime, the QLDC has supplied to Crux details of a planned $850,000 spend on Wānaka Airport.
The amount is broken down into the following categories:
The QLDC has budgeted $500,000 for a Wānaka Airport masterplan that includes community consultation.
When asked for further detail the QLDC supplied the following statement:
"Whilst budget has been set aside, the masterplan project is still at an early stage and hence specific terms of reference have not yet been developed.
"To date we have engaged The Property Group (TPG) to undertake a draft capital works plan and a draft commercial strategy along with other pertinent information that will inform future decisions.
"TPG was selected from a total of four responses received via the Property Services Panel and Vertical Project Management Panel in line with an estimated budget of less than $100,000. Documents relating to the procurement process would be available via an official information request given potential commercial sensitivity.
"We expect to hold one or more workshops with elected members next year to help determine next steps.
"This project is separate to the QAC strategic direction or masterplan as that relates specifically to Queenstown Airport."
Source: QLDC, November 15, 2022.


---