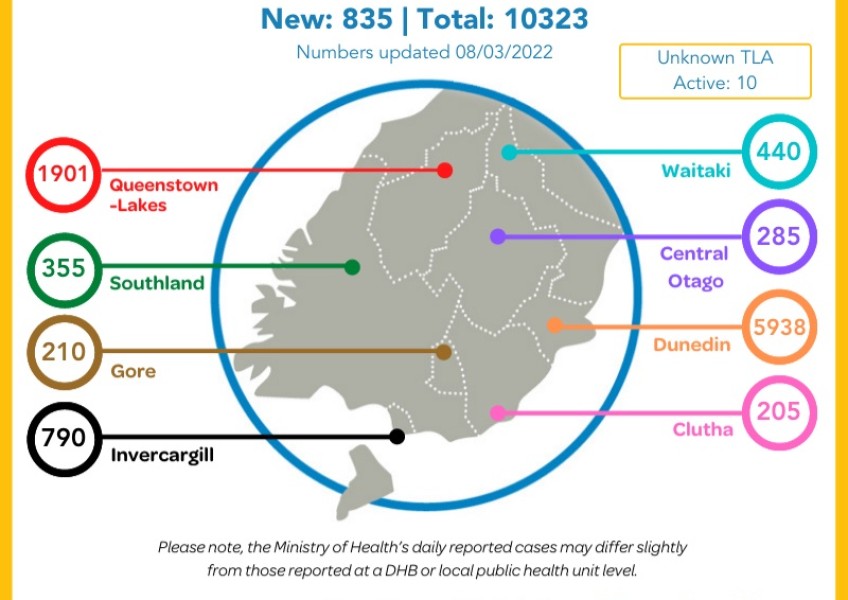 SDHB seeks volunteers to help healthcare workers
---
Workers from businesses across the Southern region are set to be loaned out to the Southern District Health Board to help staff stretched healthcare facilities across the region.
The Southern Heroes initiative, led by Business South in collaboration with the Wanaka, Queenstown and Southland Chambers of Commerce and Volunteer South, will allow businesses and communities to donate their time to support the district health board and other health providers in non-clinical, non-contact tasks.
Southern Heroes helpers may be called on to fulfil a range of jobs, such as deliveries of food and supplies, supporting district health board staff childcare facilities, and staffing call centres.
Tasks will be allocated in line with helpers' skills and abilities, and in some cases will be subject to appropriate security checks.
The SDHB says as Covid-19 case numbers continue to rapidly increase across the South, numerous businesses have already taken up the challenge.
There are 835 new positive cases reported in the South today, bringing the total number of active cases in the region to 10,323.
In Queenstown-Lakes, there are 183 new cases; in Central Otago, 45.
There are eight people in hospital with the virus across the region – seven in Dunedin Hospital, one in Invercargill, and none in intensive care.
Current cases as of 11.59pm, March 8, 2022 (Source: SDHB)
| | | |
| --- | --- | --- |
| Territorial Authority | New – Positive (PCR & RAT) | Total Cases |
| | | |
| Central Otago | 45 | 285 |
| Clutha | 40 | 205 |
| Dunedin | 327 | 5938 |
| Gore | 30 | 210 |
| Invercargill | 100 | 790 |
| Queenstown-Lakes | 184 | 1901 |
| Southland | 50 | 355 |
| Waitaki | 60 | 440 |
| Unknown | 0 | 10 |

Please note, the Ministry of Health's daily reported cases may differ slightly from those reported at a DHB or local public health unit level. This is because of different reporting cut off times and the assignment of cases between regions, for example when a case is tested outside their usual region of residence. Total numbers will always be the formal daily case tally as reported to the WHO. Due to the increased use of RATs and system lag issues there may be a discrepancy in the number of total active cases from the territorial authority breakdown.
It comes as Government today announced the isolation period for Covid-19 cases and household contacts will reduce from 10 to seven days as of Friday (March 11) at 11.59pm.
Household contacts will need to have a rapid antigen test (RAT) on day three and day seven.
If they become symptomatic during their seven-day isolation period, they will need an immediate RAT.
If a household contact does not get any symptoms, they will need to return a negative rapid antigen test on day seven at the end of their seven-day isolation period.
If the household contact becomes a case, they will then start their seven days of isolation as a case.
If you are a household contact you can request RATs on behalf of all members of your household.
You can request RATs online, and they can be collected from 48 locations across the South, including in Wānaka, Queenstown and Cromwell.
Covid-19 test result visits can be registered online or by calling 0800 222 478 (press option 3) between 8am and 8pm.
The SDHB is also reminding people to only get tested if they are symptomatic or a household contact, and to prepare to isolate at home when required.
Keen to volunteer as a Southern Hero?
Businesses and community groups interested in becoming part of the Southern Heroes network can sign up online.
Individuals can volunteer their time through Volunteer South.
More tips from the SDHB:

If you have any questions about Covid-19, self-isolation, or what you need to do if you test positive, call Healthline on 0800 358 5453.
If you are self-isolating and require well fare support such as help getting groceries, please call 0800 512 337.
If you have concerns about Covid-19 symptoms, call your general practice or Healthline on 0800 358 5453 at any time. If you are very unwell or having breathing difficulties, call 111 immediately.
Testing locations can be found on the WellSouth website.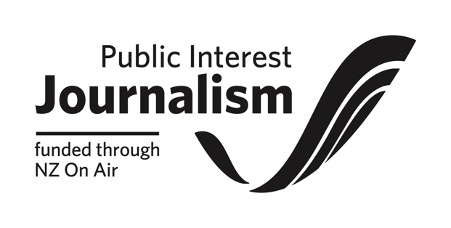 ---