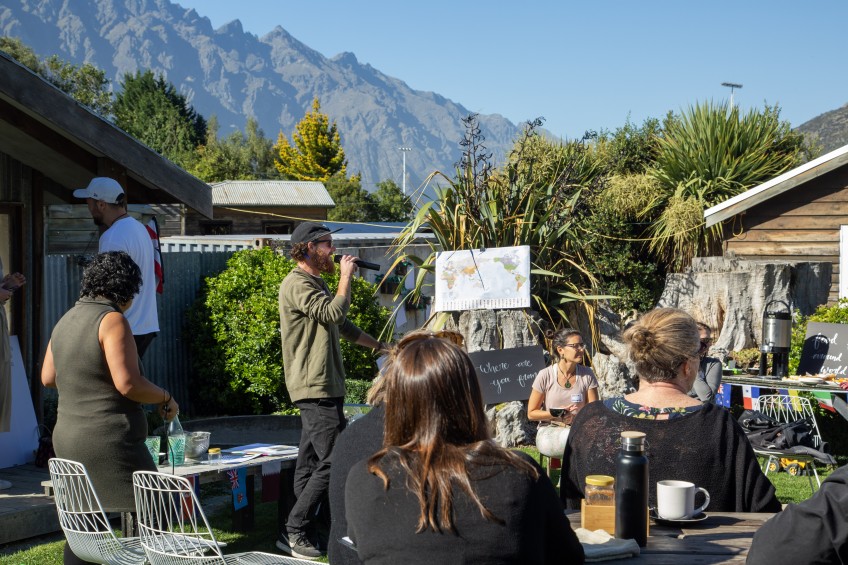 Queenstown's migrants set to share stories of struggle and dreams for the future
---
Making a life in a new country has its challenges and a workshop being held in Queenstown this weekend is set to bring together people in the community who understand this first-hand.
Event organiser Franco Nobell says The Great Migrant Brainstorm is a "welcoming, safe and inclusive space" for newcomers to share their "current realities, struggles, desires, ideas and dreams".
The event is for "migrants, and anyone who cares about and wants to support migrants", he says.
Mr Nobell is the operations manager for The Kiwi Kit Community Trust, a local charitable trust on a mission to support and empower migrants, unite the whole community and celebrate diversity in the Queenstown Lakes District.
It's compiled a report, with stories from the district's migrant community as well as statistics, information and resources, which will be presented at the event.
People who move away from their home country can find it tough - they've left behind their roots and culture, and their families and friends.
They can struggle to find a sense of belonging and purpose in their new home, Mr Nobell says.
He's seen these struggles within the migrant communities in the Queenstown Lakes.
"We've found a need for support (for migrants) and this need is even stronger since Covid started."
There are examples locally of migrants working in the hospitality sector with career backgrounds as nurses, doctors or engineers, he says.
Something practical he and his team have been working on to help: connecting migrants with volunteer work to provide a link to a community group and a sense of purpose.
It can be demoralising being seen simply as a "workforce", and most migrants want to be part of their adopted community on a much deeper level, he says.
That's why he's excited to be eligible to vote in the current local body elections, for example.
The Great Migrant Brainstorm is on at Te Atamira in Queenstown from 10.30am until 1.30pm on Sunday, September 18.
It's about starting conversations, and empowering communities, he says.
Plus, an added bonus, there'll be food to share inspired by cuisines from all over the world.
It's the second in a series of events - the first was held in Wānaka last weekend.
There's more information on this week's event here.


---