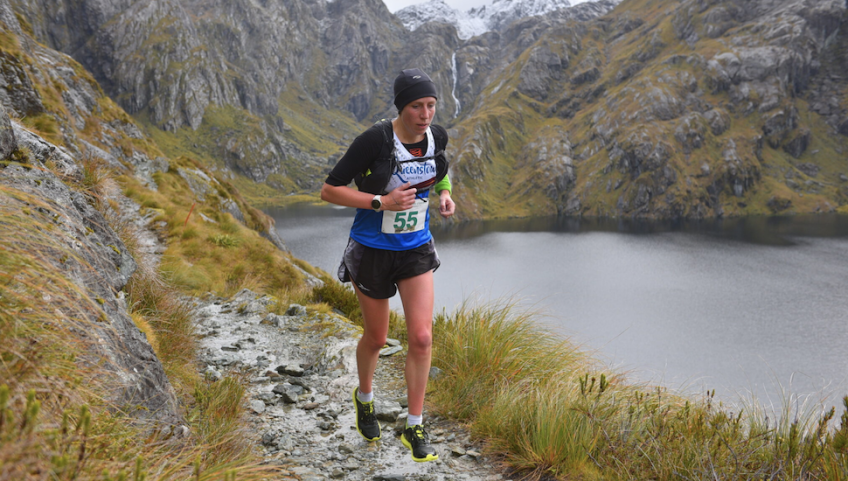 Queenstown athlete all set for 2023 World Mountain and Trail Running Championships
Jun 07, 2023
---
New Zealand boast a 19-strong team set to compete in the 2023 World Mountain and Trail Running Championships in Innsbruck, Austria from today (Wednesday) to Saturday 7-10 June.
Comprising a mix of experienced performers and international debutants, the Kiwi athletes will line up against the best in the world in the uphill mountain running race, the classic mountain run (uphill and downhill) and short and long trail races across the four-day programme.
Leading the four-strong Kiwi line up in the 7.1km (elevation 1020m) women's uphill mountain race starting at midnight (Wednesday) is the four times national mountain running champion Sarah Douglas.
The 38-year-old Queenstown Athletics club member is lining up at her fifth World Mountain Running Championship having placed 44th in the uphill race at last year's event in Thailand. Douglas will also serve as the women's team captain in Austria.
Joining Douglas on the New Zealand team in the uphill event is three-time New Zealand Mountain Running champion Sabrina Edwards. The 29-year-old Lake City athlete is also set for her fourth World Mountain Running Championship appearance. Kate Morrison of Sumner AC returns to compete for New Zealand having placed 47th in this event at the 2022 World Mountain and Trail Running Championships in Chiang Mai. Set for her debut appearance in the championship is 19-year-old Maia Flint (VUW Athletics), who impressed to win a national mountain running silver medal in March.
Edwards, Douglas and Morrison return to compete in the Classic Mountain Running on Saturday at midnight. Also competing over the two-loop total distance of 15km for New Zealand in Andrea Peat (Wellington Harriers). who finished 44th at the 2019 World Mountain Running Championships.
Women's team captain Sarah Douglas said: "I'm very grateful to have been able to pull on the New Zealand singlet many times before. In some ways as I get older it becomes more special as it is harder to keep the body healthy. I never take these moments for granted."
New Zealand Team Manager John Bowden said: "We have an exciting blend of experienced athlete and international newbies athletes who will take up the challenge for New Zealand. The opposition is formidable with the depth of quality and nations competing greater than at the 2022 World Mountain and Trail Running Championships in Thailand. It will be a big test for our athletes, but I look forward to seeing how they all perform across the four-day programme."
For live results go here
There will be a livestream of the event via the 2023 World Mountain and Trail Running Championships see more here and via their Facebook page.
Main image (Supplied): NZ Women's team captain Sarah Douglas


---