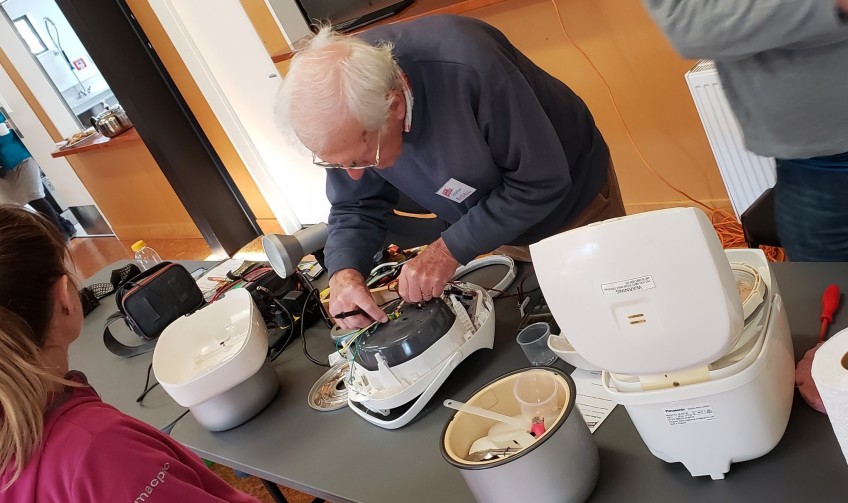 Onsite electrical repair day at Wastebusters
Feb 07, 2023
---
Are you still ignoring that funny noise that your hoover keeps making? Or how about that toastie maker that's sat broken in your garage? Well, we think it's time to give them a little TLR (tender loving repair!), don't you?
Wastebusters in Wānaka is hosting an onsite repair day for all things electrical this Saturday, February 11 from 10am to 2pm.
The Wastebusters team will be joined by registered electrician Russell Stephens and its regular fixing superhero Greg Fawcett. These two will have a go at fixing anything in the realms of electrical appliances and electronics.
There will be a subsidised charge depending on the repair, which will be discussed with the repairer prior to commencing.
Wastebusters' onsite repair event series is funded by the Queenstown Lakes District Council's Waste Minimisation Fund and delivered to make repair more accessible, reduce waste and save treasures from landfill.
Of course, Wastebusters wants people to know there's no magic fix-it wand.
Whether you walk away with a good-as-new appliance on the day will depend on the complexity of the repair, how long a fix will taken and the availability of parts
Wastebusters says, while its fixing wizards may not be able to complete all repairs, they'll be able to provide some sort of assessment on where-to-from-here for any item brought in.
"If we can't repair it, we'll give you some ideas on what you can do instead."
Main image (Supplied): Registered electrician Russell Stephens hard at work at one of the recent Wastebusters electrical repair days.


---