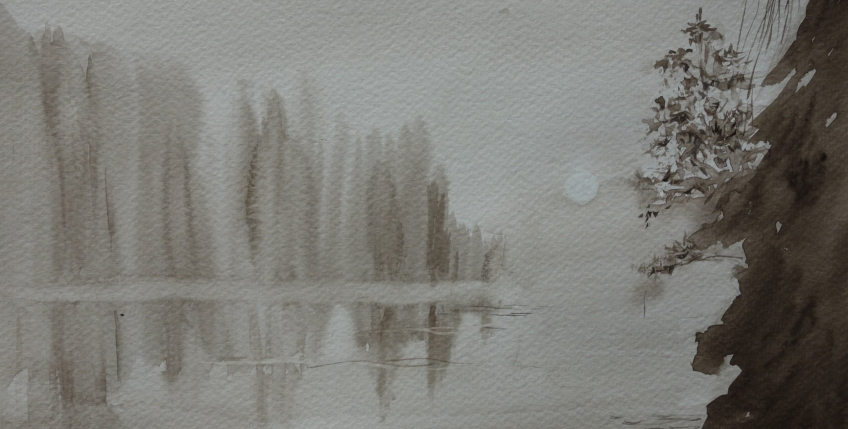 New art gallery opens in Cromwell
Nov 14, 2022
---
A local artist and her art-collecting husband have opened a new gallery on the outskirts of Cromwell.
Natalia and John Olssen are opening their Lowburn home for the Natalia Olssen Art Gallery.
"As an emerging artist and an avid collector of fine art, it seemed a sensible thing to do, given that our house is so well located for local and tourist traffic alike. We opened in mid September, and whilst it says 'By appointment, 11 to 6pm' we're really open 24/7," the artist says.
Ms Olssen has an intriguing backstory - she was born in the USSR, where she studied dentistry and worked as a dentist in Khabarovsk for 27 years. She then immigrated to New Zealand to follow her son, who travelled here in 2006 to learn English, and she never left.
The couple first met in 2013 and they married in 2015. Then, having sold John's old historic (c1850) stone cottage in Cromwell, they built a new home beside the inlet, adjacent to the highway at Lowburn, just outside Cromwell. They have now turned this into an art gallery.
Mr Olssen is an avid aficionado of fine art. He was also a pioneer winemaker in the Cromwell Basin, establishing his vineyard on Felton Road at Bannockburn in 1989 - fine art and wine seem to go together well, he reckons.
Over the past 50 years he has collected a variety of works by prominent Kiwi artists, including work by Hotere, Sydney and Wollaston, among numerous others. All works are available for viewing and most are for sale.
Initially inspired by prominent artist Alan Waters, Ms Olssen has studied watercolour painting and drawing for more than five years, taking advantage of a number of international on-line art and drawing courses.
"I paint for the enjoyment it brings me. It relaxes my mind and opens my soul to the beauty of the world around me. The quiet beauty of the rugged and desolate landscapes of Central Otago are hard to describe - the quiet solitude, the changing colours throughout the year are simply wonderful."
Ms Olssen has also just launched a new website. It lists all of her art, both framed and unframed, and somewhat uniquely it enables patrons to download and print high resolution limited edition digital images of her artwork.
The gallery also plans to display and sell works by other well-known local artists.
It's located at 4 Lowburn Valley Road, Cromwell.
Main image: Eerily Quiet, by Natalia Olssen, 2022.


---