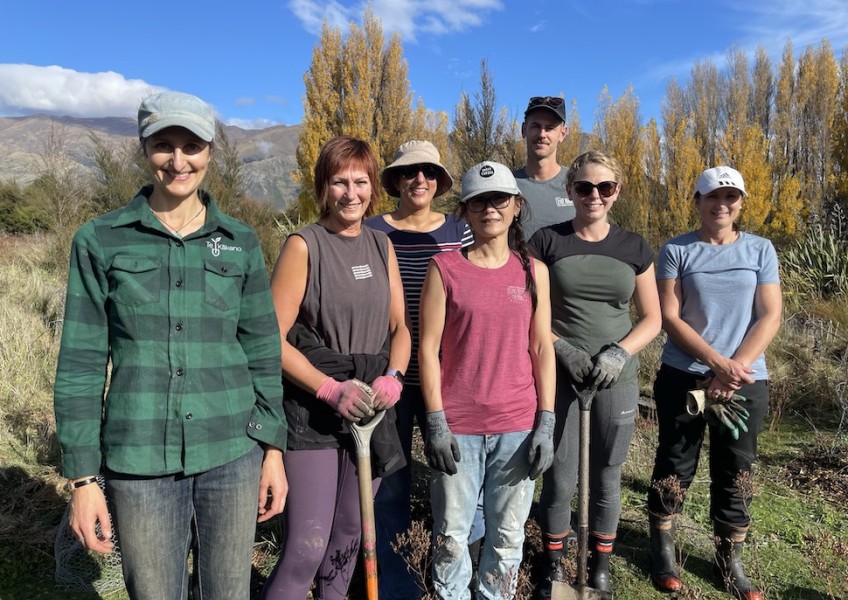 National Volunteer Week - shining a light on volunteers across Aotearoa
Jun 12, 2023
---
Te Wiki Tūao ā-Motu National Volunteer Week is running between the 18 and 24 June and honours the collective energies and mana of volunteers across the country.
The theme is 'Time to Shine – He wā pīataata.'
Volunteer South, one of 17 volunteer centres in New Zealand, is encouraging organisations that involve volunteers to thank them for the difference they make and the impact they have in their communities.
"We encourage volunteer leaders to give their volunteers a big shout out this National Volunteer Week at a special thank you event on social media or perhaps shout them a morning tea." says Volunteer South's Regional Lead, Gillian White.
Volunteer South will also be running a 'Shine a Light on Volunteering' campaign for National Volunteer Week.
"We have reached out to leaders in our communities and are connecting them with organisations that involve volunteers to shine a light on the range of roles available and to encourage other volunteers to put their hands up to help."
"We have local mayors, sports people and musicians out and about during the month of June and will be sharing their stories in the upcoming weeks." Gillian says.
Volunteers in Queenstown are also invited to a special event that will connect volunteers to opportunities in the Whakatipu.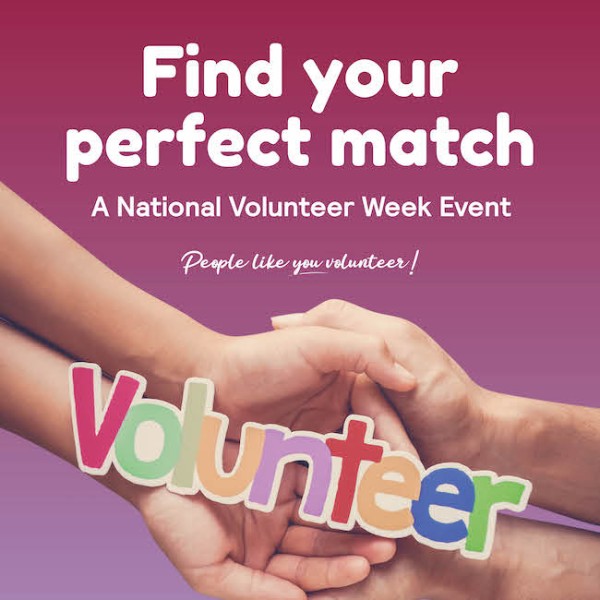 'Find Your Perfect Match' is a National Volunteer Week Winterdaze event brought to the community by Volunteer South, Queenstown Lakes District Council, Welcoming Communities and The Kiwi Kit Community Trust.
"Volunteering is known to have a huge range of benefits to an individual's wellbeing, so this event fits perfectly with the QLDC's Winter Wellness campaign and National Volunteer Week. Whether you are new to the area or have been here a while, we invite you to connect with some fantastic people and organisations in a fun, playful way." says Samantha Saccomanno, QLDC Programmes Coordinator Wellbeing.
The 'speed dating with a difference' event will have a range of organisations in attendance ready to chat with people who are keen to find out about connecting with their community through volunteering.
If you want to connect with a cause close to your heart - head over for a little 'speed dating' with a twist!
Find Your Perfect Match will take place on Wednesday 21 June, from 4.30 - 6.30pm at Te Atamira, Frankton.
Volunteer South is also planning a celebration of volunteering in the warmer Spring months.
Main image (Supplied/Volunteer South): Loran Villerpillot from Te Kākano Aotearoa Trust (far left) takes a break with the staff from Findex Wānaka during their recent work volunteer day.


---