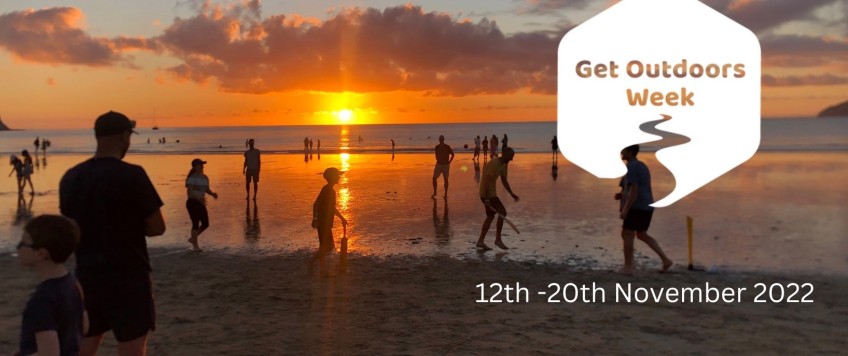 National GO Week encourages adventures in big, beautiful backyard
Nov 18, 2022
---
Sport Central is encouraging locals to get outside and get active this week.
But, they're wanting people to think about keeping themselves safe while making the most of their big, beautiful backyard.
Led by Recreation Aotearoa, Get Outdoors Week (GO Week) is a national campaign that encourages Kiwis to get out and explore the great outdoors.
It is about encouraging physical activity, connection to nature, and celebrating our environment, in a safe way.
The week is an opportunity to try something new, enjoy outdoor adventures with friends and whānau, and bask in the environmental treasures of Aotearoa. It's also a chance for outdoor activity operators to promote their businesses and share their passion for the outdoors with the wider community.
This year the week has a focus on accessibility, highlighting outdoor activity for all ages and abilities - whether it's someone with mobility differences or a family just starting to explore the outdoors. No adventure is too big or small.
Jo Knight from Sport Central has some ideas for those looking to give something a go: disc golf, gardening, swimming in one of the many lakes and rivers in the region, holding a work meeting or phone call outside, a picnic by the lake, or grab a ball and take the kids to the park.
In keeping with this year's focus on accessibility, she's encouraging people to invite someone who finds it challenging to get outdoors and share the experience with them. It may be an elderly neighbour, a new mother, or a person with a disability.
Getting outdoors has proven to be beneficial for our physical and mental wellbeing, event organisers say.
"We would love to see as many Kiwis as possible getting outside and reaping the benefits of fresh air and physical activity."
So, challenge yourself to try something new this weekend!


---