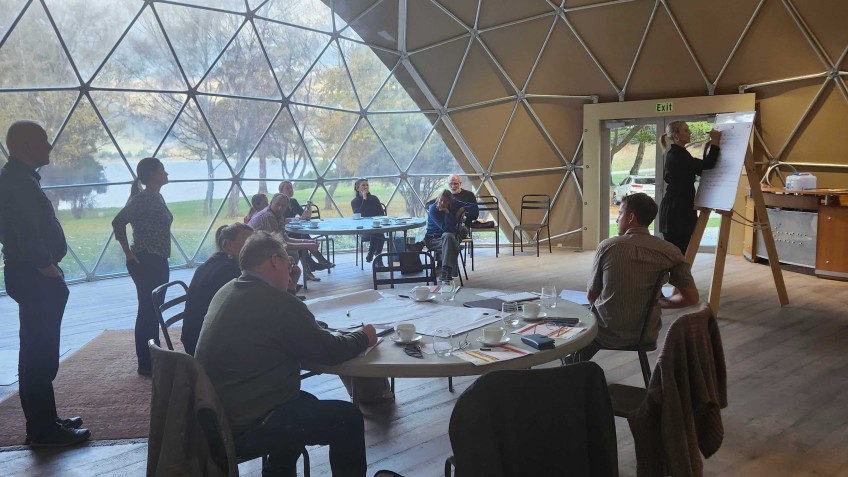 Lake Hāwea environmental groups join forces for greatest impact
by media release - Jul 26, 2023
---
Major players in Lake Hāwea environmental management are joining forces to strengthen their impact in the area.
The Lake Hāwea Stakeholder Group (LHSG) includes a broad spectrum of members who share the goal of improving the Lake Hāwea environment for future generations.
The group, initiated by local farmers in the Lake Hawea Catchment Group, was supported by the Guardians of Lake Hawea and includes Otago Regional Council, Queenstown Lakes District Council, Land Information New Zealand, Contact Energy and WAI Wānaka.
Group chairperson Richard Burdon, of Glen Dene Station and The Camp, says a key goal of the LHSG is to bring greater synergy and coordination to environmental action in the area.
"Having all these organisations connected and aware of what each other are doing will improve the way we work for our environment. Sharing knowledge and resources will make our environmental efforts a lot more effective," Mr Burdon says.
The group will initially focus on ways to optimise resources and outcomes, for example by streamlining animal and plant pest control work. The group also intend to create an action plan for biodiversity, biosecurity and water quality outcomes, and advocate for research into best practice methods for protecting water quality and ecosystem function specific to Lake Hawea and its outstanding alpine environment.


---