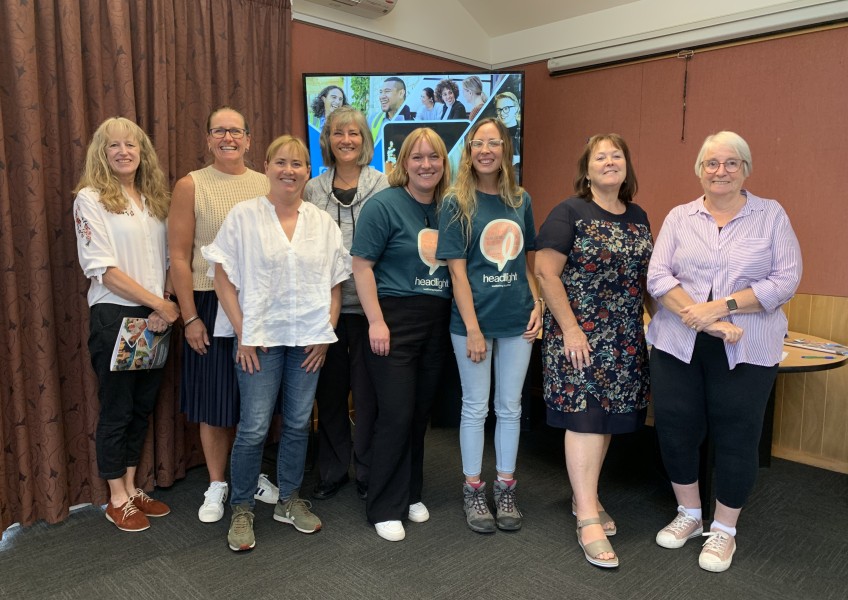 Helping the helpers for good mental health for seniors
Feb 20, 2023
---
Volunteers and staff from three local older persons organisations recently came together for a unique training session in Queenstown to learn more about mental health and how to spot signs and symptoms and support those who are struggling.
The Headlight team delivered a GoodYarn community workshop to Enliven, Age Concern and Wakatipu Senior Citizens Association with funding support from Te Hau Toka Southern Lakes Wellbeing Group.
The workshop was specifically aimed at 'supporting the supporters' – providing practical information and skills to those engaging with older people.
One of the eight attendees said that it was a great opportunity for the three organisations to come together to talk about mental health, share their experiences and gain new insights and tools to better help the older people they work with.
"The GoodYarn facilitators were very knowledgeable and it was a great hands-on learning experience for all of us. Covid contributed to a lot of older people feeling isolated and anxious so these new skills will help us to guide more open conversations about mental health and what we can do to better support each other as a community."
More workshops are being planned to support the volunteer workforce in coming months.
Anna Dorsey, the chief executive says it's a valuable training for the district's local senior services workforce and he's happy to bring it to them.
"We hope it will help staff and volunteers feel more confident and able to support the mental wellbeing of our older community members in the future."
If you'd like to find out more about how to access GoodYarn training for your NGO or charity, contact info@headlight.org.nz.
Main image (Supplied): GoodYarn Senior Services workshop by Headlight including participants and facilitators on February 7, 2023.

---