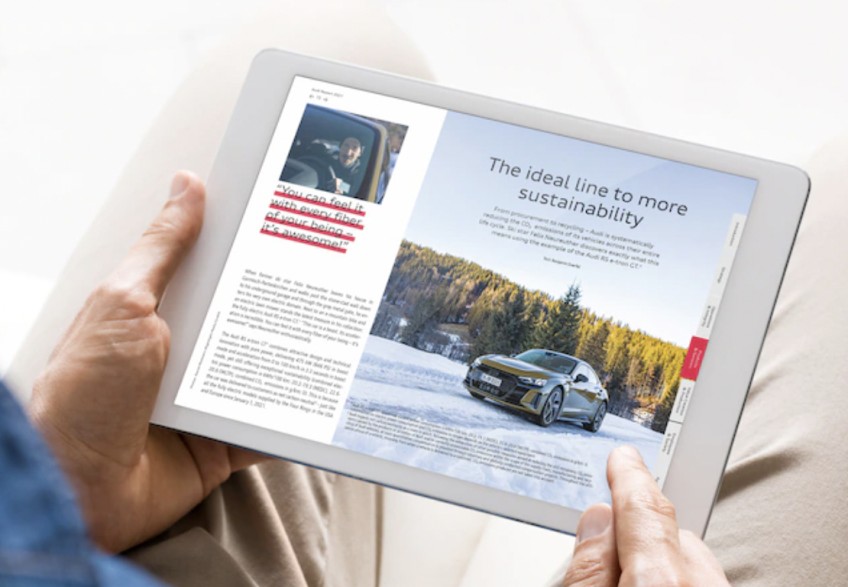 Global environmental moves filter down to Queenstown dealership
May 03, 2022
---

The local Audi, Volkswagen and Subaru dealership, Queenstown Motor Group, is on the receiving end of a new wave of sustainability moves that are changing the way the car industry does business.
Audi in particular is looking at ways to reduce the impact of their vehicles on the environment from new electric charging initiatives right down to using recycled glass for new car windscreens.
"These new approaches affect every aspect of how we run things locally" QMG's General Manager Duncan Wright told Crux this week.
"It all trickles down. Not just in the way our new cars are built and transported but to the way we dispose of oil, tyres and batteries when we service vehicles. Everything is managed through specialist partner companies so that we recycle everything possible and make sure that nothing is disposed of in a way that could harm the environment."
"We are fortunate that our brands are so well trusted that local customers take it for granted that we will deliver against the highest principles of sustainability and care for the environment. That trust has to be maintained by attention to detail in everything we do. It's front and centre for us – every day."
Audi has the goal to make all of their locations carbon neutral by 2025. This statement is part of the company's global sustainability mission.

"We want to make all of our facilities CO₂-neutral by 2025. On the way to the clean Smart Factory, the company is leveraging the very latest technologies in all areas. The principle of the circular economy and the fulfilment of environmental standards in the supply chain round off the sustainability strategy."
"As a major industrial enterprise, we are very conscious of our responsibility for the environment and society. For Audi, the concept of being consistently sustainable means focusing holistically on environmentally friendly processes and social working conditions. Our globally interlinked supply chain plays a key role here."
The global perspective is something that Duncan Wright echoes from his local perspective.
"The decisions we make today have a significant effect on our future. All of our brands, Audi, Volkswagen and Subaru are making decisions today to help improve the future, allowing Queenstown Motor Group to deliver on their promises to reduce any harm to the environment."
Contact: Queenstown Motor Group. Email Duncan Wright.


---