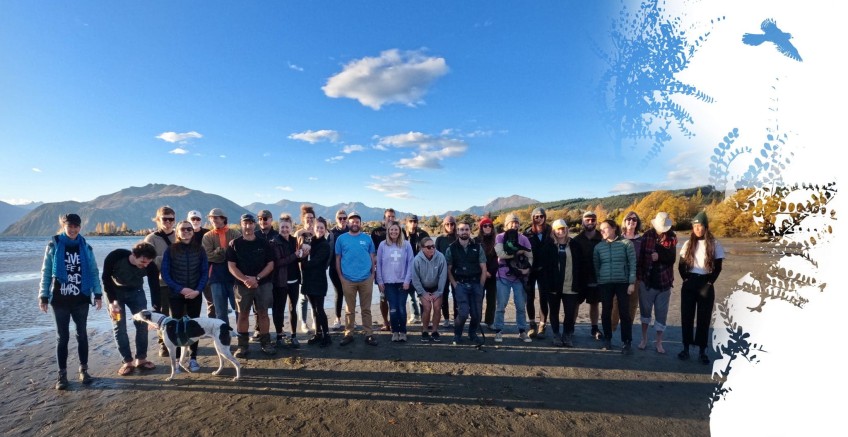 WAI Wānaka receives $20,000 funding boost
Jun 02, 2023
---
A group of committed fresh water warriors in the Upper Clutha have been given a financial helping hand.
The Otago Community Trust has awarded a $20,000 grant to WAI Wānaka, a community organisation set up to accelerate local action for fresh water, alongside a range of environmental initiatives in the Upper Clutha area.
WAI Wānaka operations manager Cat Dillon says the grant is a much-appreciated boost to the organisation, which is seeking to maintain the momentum created through programmes like the Jobs for Nature initiative.
Jobs for Nature and the Wānaka Water Project will cease in June 2023, explains Ms Dillion, and WAI Wānaka wishes to ensure that it has the capability and capacity to continue to deliver positive impact in its community.
WAI Wānaka aims to connect as many individuals, community groups, iwi, landowners and businesses as possible to undertake positive work towards building healthy ecosystems and supporting the long-term community wellbeing in the Upper Clutha basin.
"We are passionate advocates for research-based management of our deep-water alpine lakes. We take a whole-of-basin approach and encourage collaboration to drive community-led action. This is based on current science and backed by educational programmes and community outreach designed to facilitate sustainable change," Ms Dillion says.
Other organisations benefiting from the latest round of community grants include the New Zealand International Science Festival, which will receive a $75,000 grant for New Zealand's only International Science Festival, which turns 25 this year, the Dunedin (NZ) Masters Games Trust, which will receive a $90,000 grant to assist with the cost of hosting the 2024 Masters Games, Save the Otago Peninsula Society Inc, which will receive a $20,000 grant to assist with the ongoing Smiths Creek Catchment Revegetation project, and the Maniototo Lions Charitable Trust, which will receive a $4,000 grant to assist with the cost of purchasing a commercial quality Christmas Tree for the 2023 festive season and Ranfurly's 125th birthday.
In total the Otago Community Trust has approved more than $340,500 to 24 organisations in May 2023.
Main image (waiwanaka.nz): The WAI Wānaka team.


---