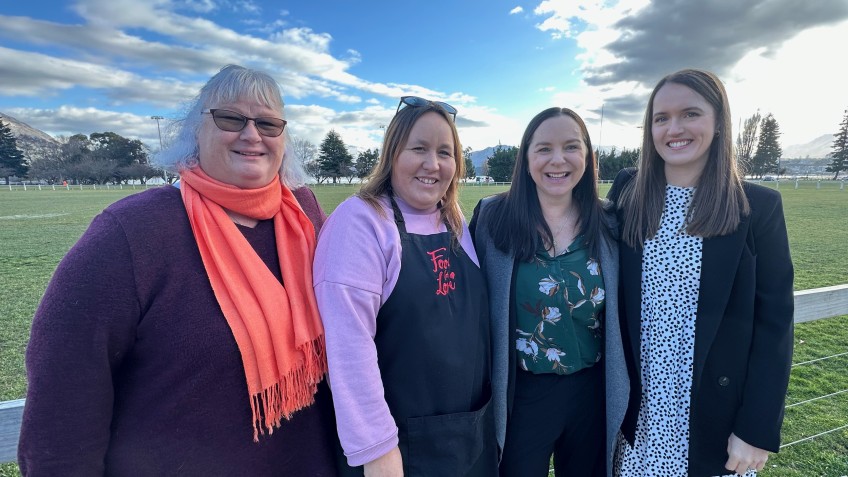 Food for Love expands with two new team members
Aug 07, 2023
---
It has been delivering home-cooked food to help Upper Clutha households since 2016, and now charity Food for Love has added two new team members to its in-demand operation.
Jodie Stuart will come onboard as the charity's new general manager, while Liz Carroll-Lowe will coordinate volunteers, both working alongside the existing operations manager, co-founder Bex Sarginson.
Food For Love board chair Portia Campbell says the organisation has experienced significant growth in recent years and that additional resources were needed to meet growing demand.
"Since 2020, Food For Love has seen a 382 percent increase in demand for meals.
"While we have the outstanding leadership of the organisation's operations manager and co-founder Rebecca (Bex) Sarginson, and a brilliant team of volunteers, the growing demand means we now need more business management support."
Food for Love harnesses the cooking skills and willingness of local volunteers to make meals that are provided to families or individuals in the community that may need a little bit of help.
Recipients are nominated, generally because they are going through a challenging time, such as an illness, bereavement, or relationship or financial difficulty, often exacerbated by the Upper Clutha's unique situation, where many people can be isolated from traditional family or other support networks.
Main image (Supplied): The Food For Love team, from left, Liz Carroll-Lowe, Bex Sarginson, Jodie Stuart, and Portia Campbell.


---