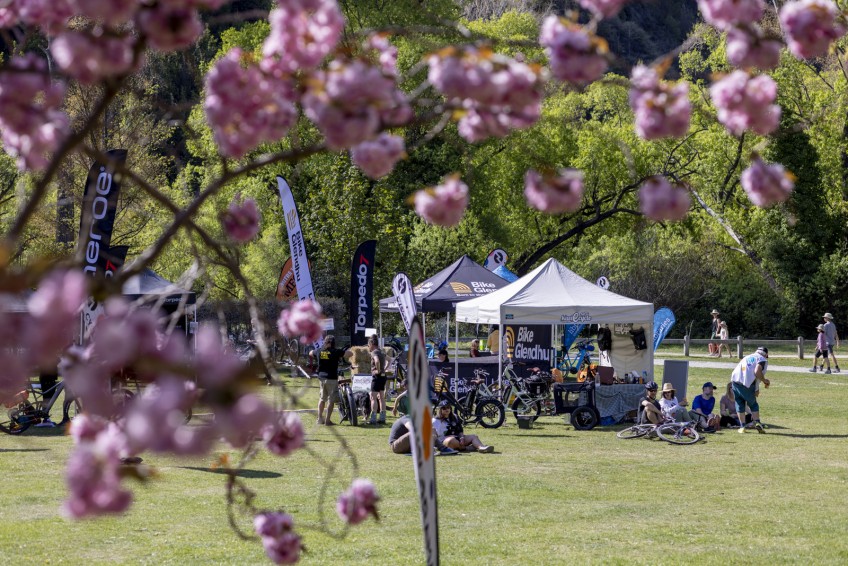 E-bike fest ready to ride into Arrowtown for Labour Weekend
Oct 13, 2023
---

The organisers of Arrowtown's second annual Cyclorama e-bike festival have doubled down to ensure festival goers will find something for everyone over Labour weekend (October 21 and 22).
Focused on, but not limited solely to e-bikes, this year Cyclorama will offer a range of original, curated rides spanning a wide range of interests and skill levels, as well as live musical entertainment, coffee, food, beer, and biking-related retail and travel adventure stands at the festival grounds at Arrowtown's historic Butler's Green.

A special highlight of the festival this year will be an all-new pop-up from Fork and Tap on the Green, to fuel and quench the thirst of both riders and visitors with a selection of Altitude beer, and Central Otago wines. Four additional food trucks will also be on hand to multiply the array of food choices, including local favourites Mojo Kai and El Cordobes.
Entry to the Cyclorama Festival Village is free to all, and from noon, attendees can kick back, relax, and listen to live music from Robert Glen, aka The Scottish Guy. His arsenal of well-known tunes played on loop pedal and acoustic guitar will be followed by mood-makers, improvisers, and keepers of the groove Queenstown Funk Orchestra, whose unique combination of brass, keyboard and bass guitar will continue into the late afternoon with a toe-tapping blend of funk-soul-disco-jazz fusion.

Festival Director Dave Gibson explains that the organisers have aimed to retain the casual, welcoming vibe festival-goers appreciated last year, while this year openly inviting more people along to enjoy the pleasures of a free outdoor springtime festival in a beautiful park-like setting. "I think last year many people didn't realise that the Festival Village welcomes more than just Cyclorama-registered bike riders…anyone can come along and partake in an afternoon of good food, free entertainment, and a chance to learn more about e-biking, in one of the district's most beloved settings."


For the e-bike curious and enthusiasts alike, both Saturday and Sunday will offer up an array of e-bike specialists showcasing the latest in e-bike models, technologies, and accessories to help attendees consider the pleasures of getting out of petrol-fueled cars and into easy pedal-powered transport and recreational activities. Also at the Festival Village will be e-bike holiday adventure specialists showcasing the many multi-day experiences on offer around New Zealand.

For anyone wanting to find out more about the growing interest and excitement about e-bikes, Cyclorama will be the place to learn more, explore the range of options available, take a test-ride, sign-up for one of the weekend's eight curated rides, talk to experts, and gather information. For those simply looking for a coffee, an e-bike chat, a burger, an ice cream, a beer, a boogie and a lounge, public festivities will run from 9am to 6pm Saturday and Sunday 21-22 October .

And if you want to prebook a ride head to www.cyclorama.co.nz.


---