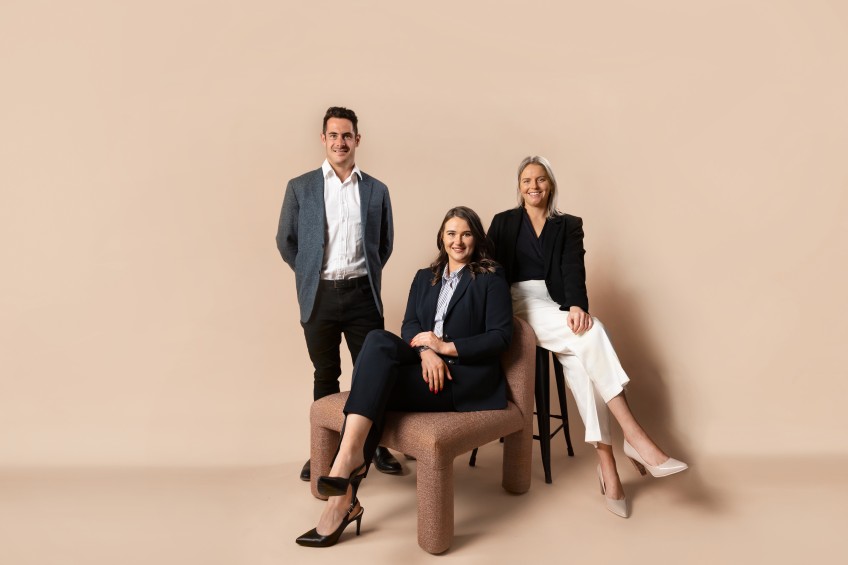 Double threat: A real estate agency to watch out for
Feb 02, 2023
---

Lift your eyes from your screen for a moment and look out the window. There are few places in the world where nearly every window reveals something beautiful. Stunning mountains, clear blue rivers and lakes, rolling fields, pretty gardens…
This is why we live here.
This is why people flock here.
And this is why Kate Fairmaid started Origin Property, Queenstown's only locally owned and operated real estate agency.
A born and bred Queenstown local (a rare gem indeed) Kate's passion and knowledge of this area is unparalleled.
She caught the real estate bug very early on from her father. Then, after completing a marketing degree, as well as working in traditional real estate agencies for more than six years, she decided to take her passion for real estate, and her passion for her hometown, and turn it into a business.
Origin opened its doors in 2021 and has quickly established itself as a major player in an already saturated market – no small thing. With over $45 million in unconditional sales in the last 12 months, it's fair to say that Kate has a fair idea of what she's doing.
Origin's success is a result of a double threat: not only do Kate and her team have invaluable local knowledge, but they lead the way in digital marketing. With a fluency in social media marketing and digital campaigning that can only be achieved by the young and dynamic, Kate and her team embrace their advantage, creating inspired, flexible and standout listings online, tailored to each individual client or developer.
"There's nothing formulaic about our approach. Every property is different, with its own strengths and personality, and it's our job to use our creativity and digital marketing capabilities to make it stand out." – Kate.
Origin's focus on digital marketing and social media savvy has found huge success. It's the flexibility and speed at which you can adjust campaigns, messaging and target audiences that enables it to navigate fluctuating markets with ease. And with 2023 looking to be a tough year in real estate, with increasing interest rates, global economic challenges and an election scheduled for later this year, this adaptability will put Origin in a healthy position.
Their confidence and competence with the online sphere is such that the only print marketing they create for clients is a sign board. This fresh and bold approach to a very traditional enterprise is making other real estate agencies sit up and take notice.
Building on the success of 2022, Origin has big plans for 2023, starting with their soon-to-be brand new office on the corner of Beach St and Rees St. From this sought-after location, Kate and her team, Adrian Dalleissi and Kelsey Timpany, will continue to create a more innovative approach to real estate, building on their strength in digital marketing and leaning on their first-hand knowledge of the Lakes District to secure their position as leaders in this market.
And there's no shortage of inspiration for the Origin team - all Kate, Adrian and Kelsey have to do is look out the window.


---